Eating with LOVE. There's a lot of talk in the health and wellness world about what to eat, how to eat, the should's and should not's of nutrition but how about the WHY? Why do we eat the way we do? Why do we care about what we put in the body? Beyond the simple fact that food gives you the fuel you need to keep you nourished, healthy and vibrant, when you come to a meal mindfully we are more in-tuned to the full mind, body and spirit connection.
Veganism is on the rise - many of the major celebrities are vegan including Natalie Portman, Ariana Grande and Brad Pitt. Studies have shown that the percentage of vegans have risen to 6 percent from 1 percent within the last few years just in the US. It's even showing up in corporate offices and companies across the world. WeWork officially announced that "the company will no longer serve meat at employee events or reimburse them for meals that include red meat, poultry and pork" and just as the plastic straw ban developed you can bet this to do the same. We do it for our health, for the animals and for the environment.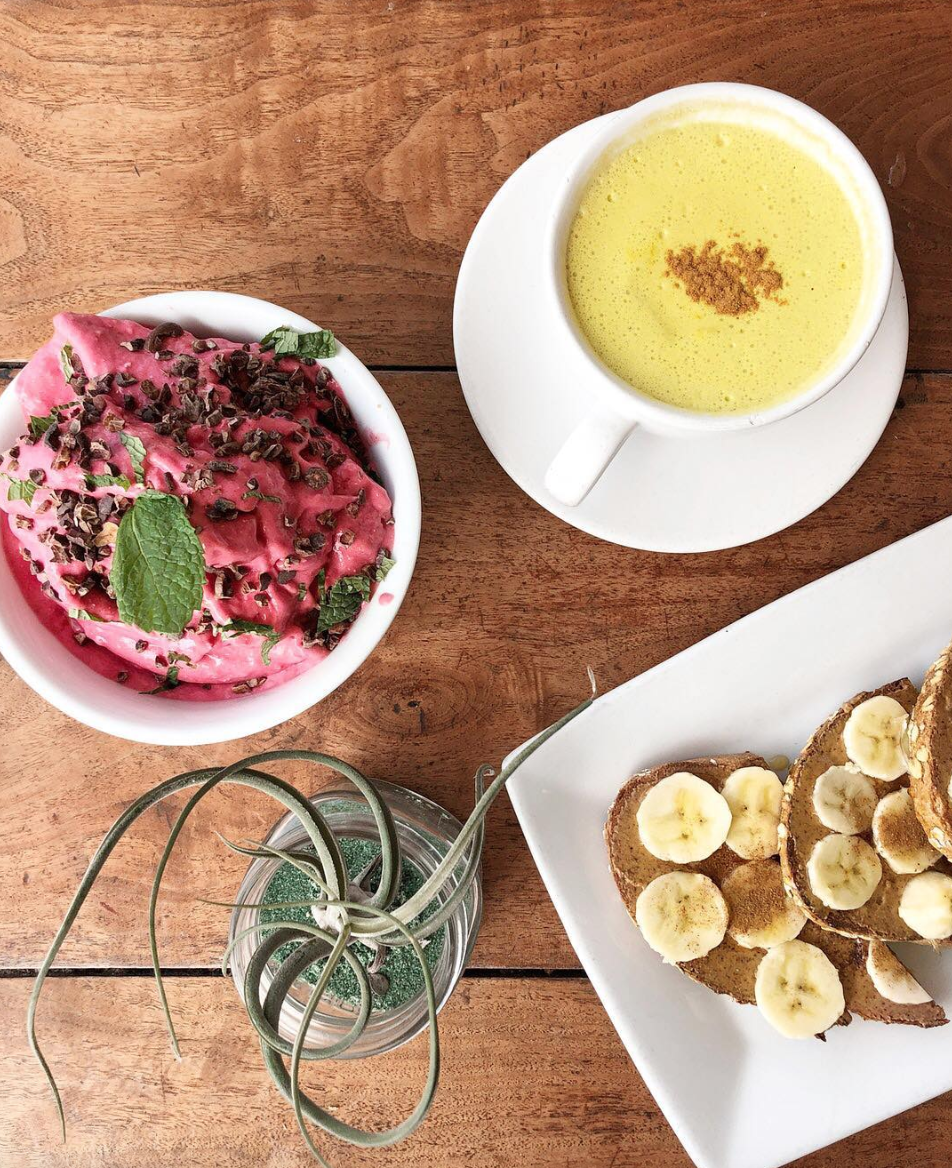 A vegan diet can help to reduce the risk against cancer and provides more fiber, antioxidants, and plant compounds because you begin to depend on whole grains and plant substitutions to replace the meat and dairy products in your diet. By going vegan you're also doing your part in helping the environment. The meat and dairy industries use up a ton of land and large amounts of energy; by going meat and dairy free you're helping to preserve habitats and cut back on greenhouse gas emissions. More importantly, you're providing a voice in the fair treatment of animals and having a more compassionate outlook on life which will translate into all other areas of your life.
When we are meditating and raising our vibration on the daily, we want to eat foods that also raise our vibration. This is covered with tips + tools in our free Raise Your Vibration Challenge and more extensively in our upcoming Elevate Higher 21 Day Challenge.
So, how do you become vegan? It starts with why. It starts with having the passion and commitment to elevate yourself through this aspect of your life.
Here's our ETG guide for going VEGAN!
Educate yourself.
To commit fully to a decision there has to be a reason behind it and understanding all the facts to help stick to it, especially when changing habits around food and cravings. Because our diet is so intrinsic to our lives, the knowledge to support it is powerful. We love the documentaries: Food Choices, What the Health, Eating Animals and Earthlings as great places to start!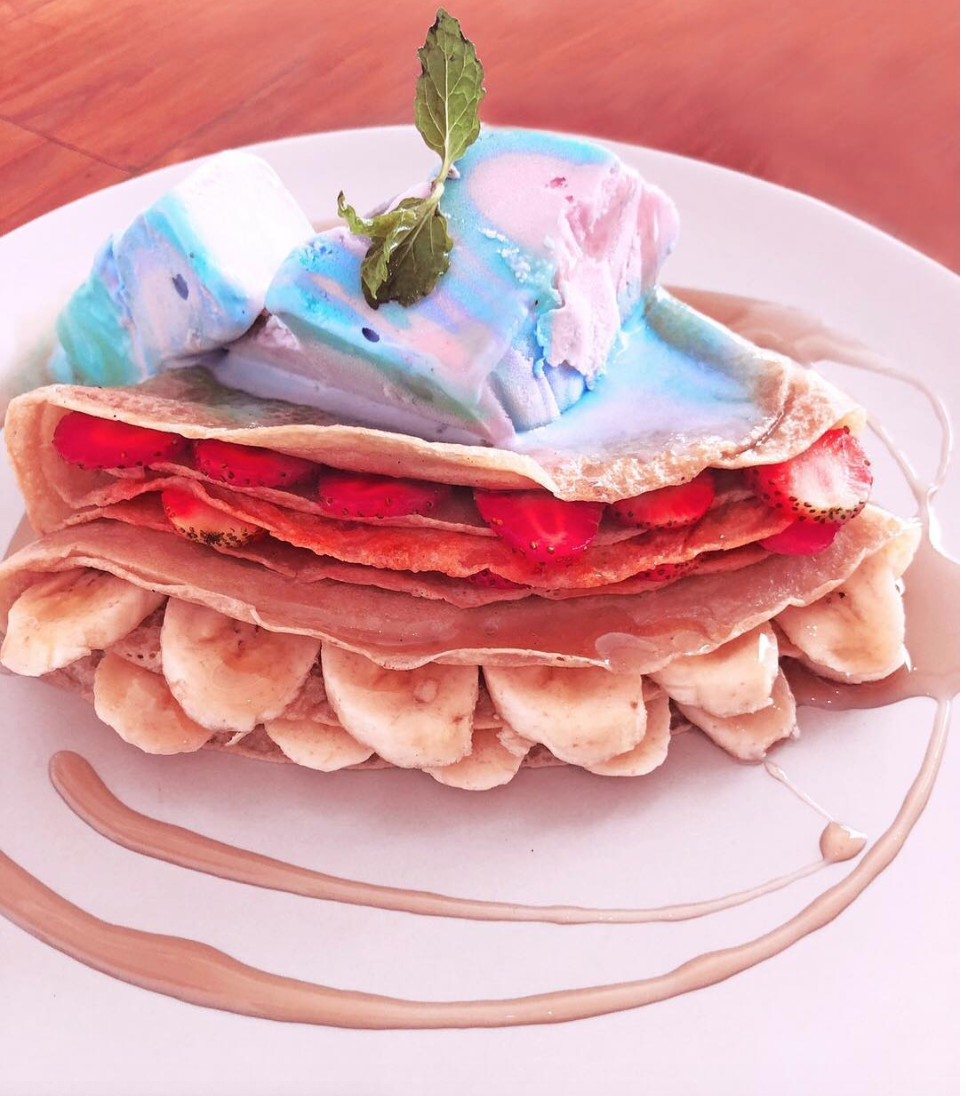 Know your way around a restaurant.
Sometimes the hardest thing about going vegan is ordering at restaurants. It's a good idea to look at the menu online or call before and ask about vegan options and plan what you are ordering so you can make a conscious, healthy choice. The good thing is that because veganism has seen such a steady rise, so most restaurants and eateries accommodate to vegans and vegetarian. In 2018, 51% of chefs in the US added vegan options to their menus. Offering plant-based choices offers space for creativity and attracts more business.
Even fast food restaurants are offering vegan choices like the Beyond Burger at Carl's Jr. Though it may be good a pinch, we don't recommend fast food because of the quality, but it's great to have options!!
You can always be creative with pulling together sides at a restaurant as a meal - brown rice, veggies, hummus, etc. - sounds like perfection!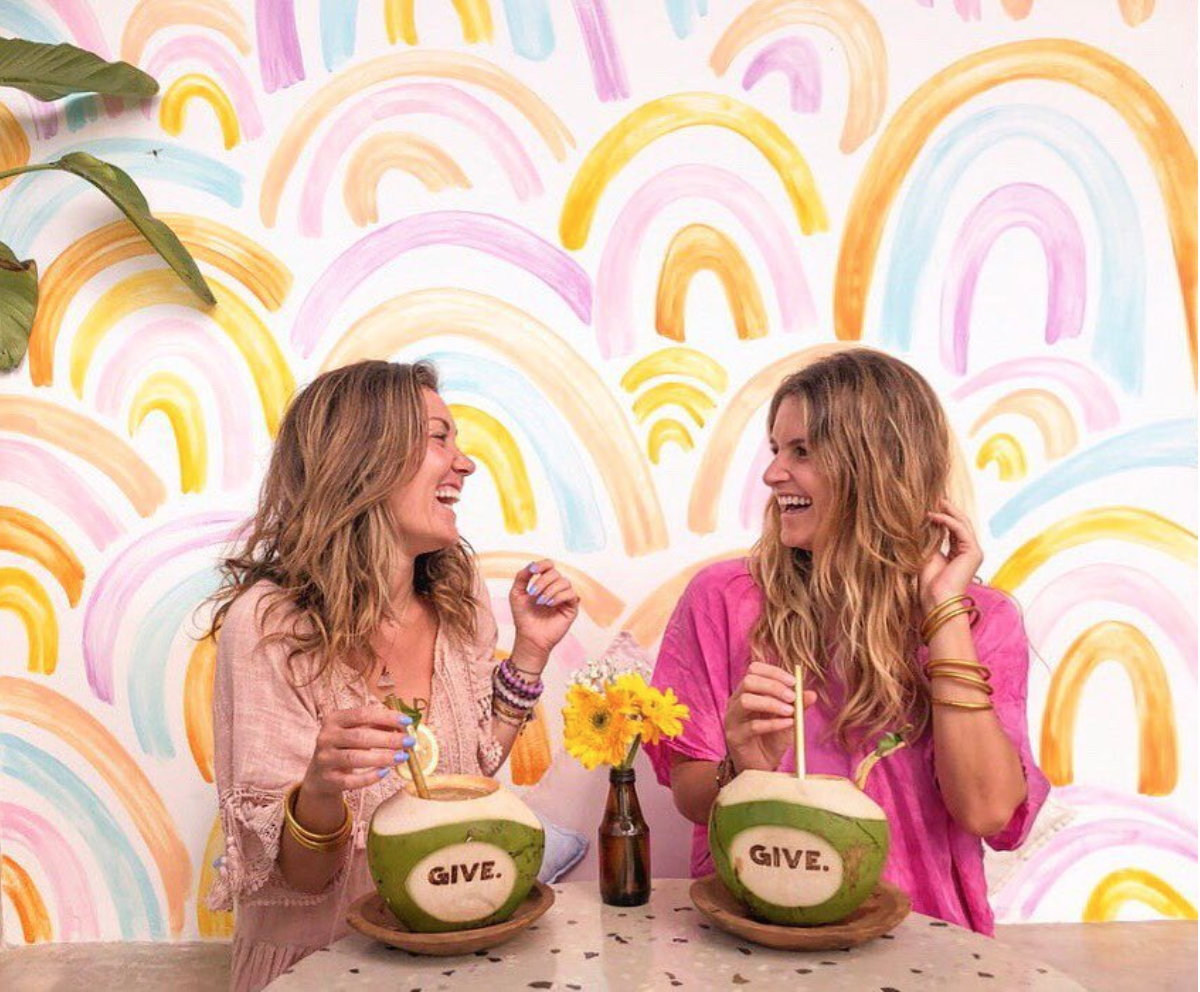 Find the vegan and plant-based restaurants when you travel and your tribe will follow.
When on the road or in a new city, always search for solely vegan restaurants. You can use the app, Happy Cow to help find plant-based restaurants near you, wherever you are. Not only does finding a vegan restaurant the best way to eat healthy while traveling, but you'll find the coolest people, find out about possible local yoga or meditation centers or a nearby crystal and wellness shop. It's the BEST way to connect with a conscious tribe, especially in a new place.
If you're new to LA, here are some of our all-time favs:
...and so many more!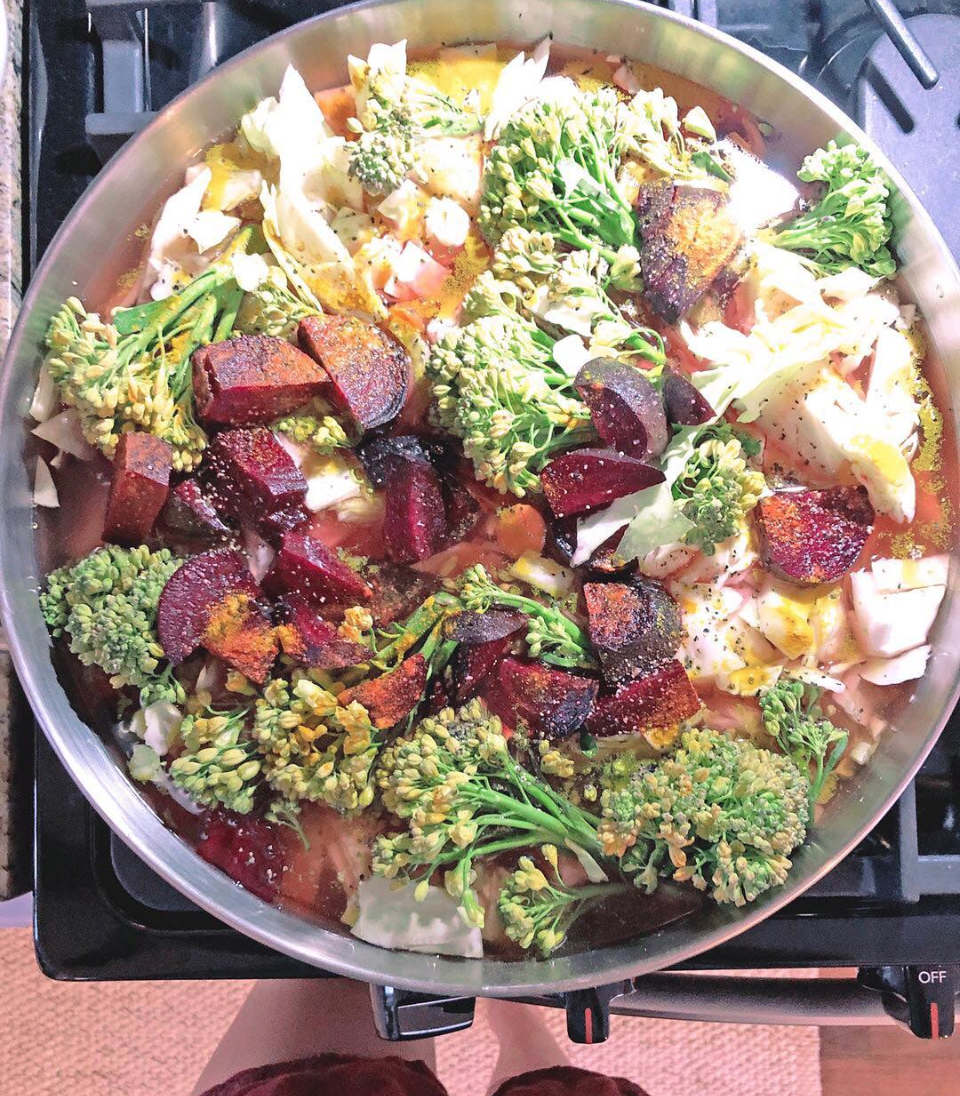 Always, always, always get your daily dose of nutrients.
Some people take out meat and don't replace it with any of the protein or nutrients they would have normally got from meat. Then they later find themselves hungry, depleted and go back to eating meat and dairy. Instead, load up on the nutrients in your meal and create a plate full of color. Make sure you're not sticking to one food group and keep in light on the carbs.
Experiment and be curious about food. Try new recipes! We share a new vegan, ayurvedic recipes each season and have a library full of recipes to choose from in our 528 Academy! We also have a meal plan in Rise Up, some of our favorite recipes here in this blog post and love sharing food inspo and ideas on our Instagram, @elevatetheglobe. We also a huge fan of these vitamins that are great to make sure you are getting all the supplements you need!
Going vegan has a world of possibility. There are so many substitutions, ways to eat and still make all your favorite breakfasts, lunches, dinners and desserts. It's so accessible and easy to do now than it was a couple of years ago!! It's so, so good for you and good for the soul!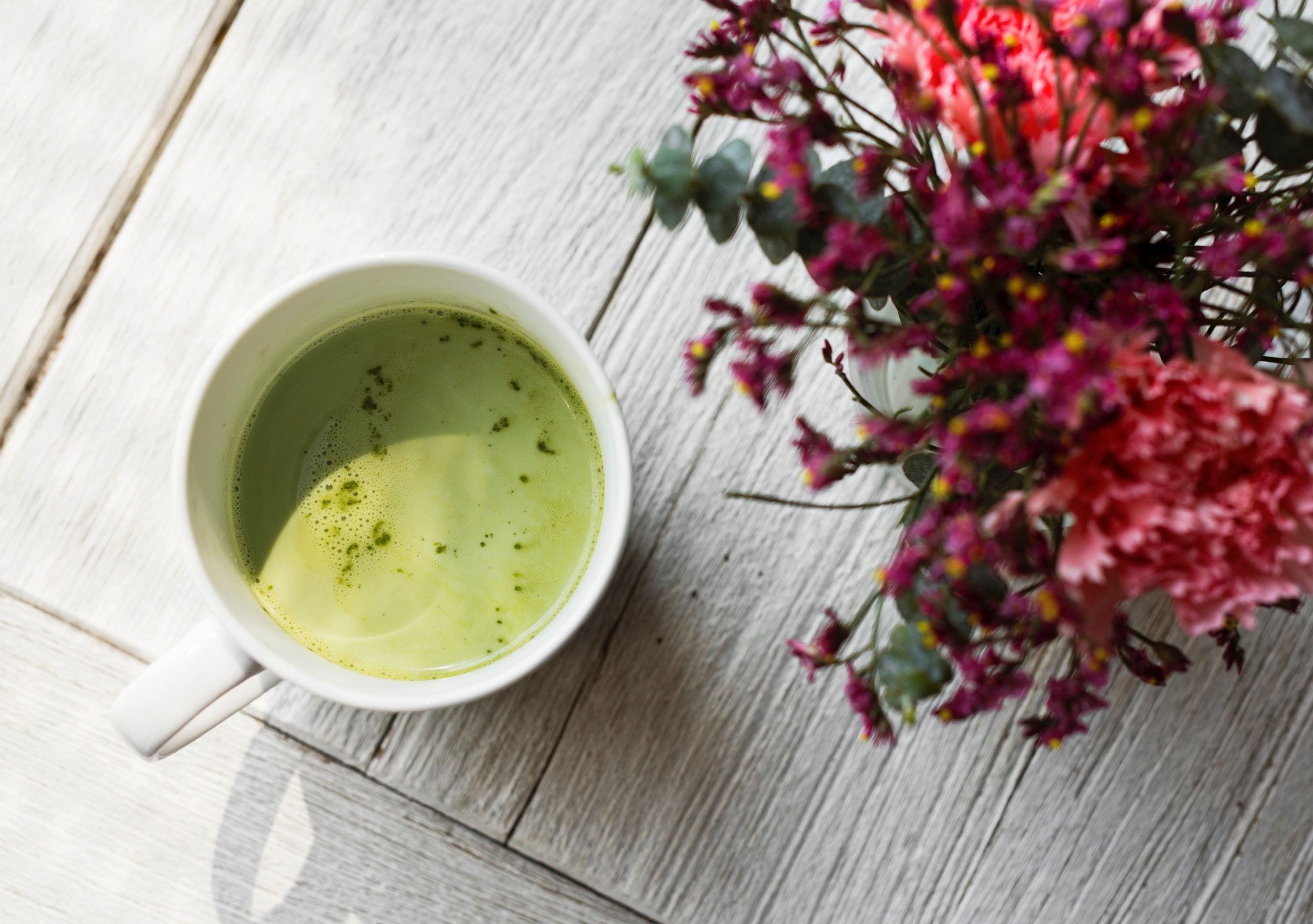 Let us know any vegan questions you have and for our fellow vegans what are some of your best tips??