Hi, It's Britt and Tara here- We are heavily meditated Kundalini yogis and best friends on a mission to give you everything you need to live in the high vibrations so we can collectively elevate consciousness on the planet! We envision living in a world where people exercise their power to create the highest version of themselves, and we're dedicated to helping you live a high vibrational life of joy, prosperity, and incredible health...because you deserve it and the world needs us!
Everything we teach is rooted in the The Law of Vibration and the other universal laws, ancient yogic principles, hermetics, and Kundalini Yoga and meditation. It aims to release energy blockages, improve states of mind, and increase levels of happiness. These practices work together on a cellular level and our ultimate goal is to curate them as an effective set of tools for you to attract positivity and abundance (love, health + wealth) into your life so you can spread it into the world.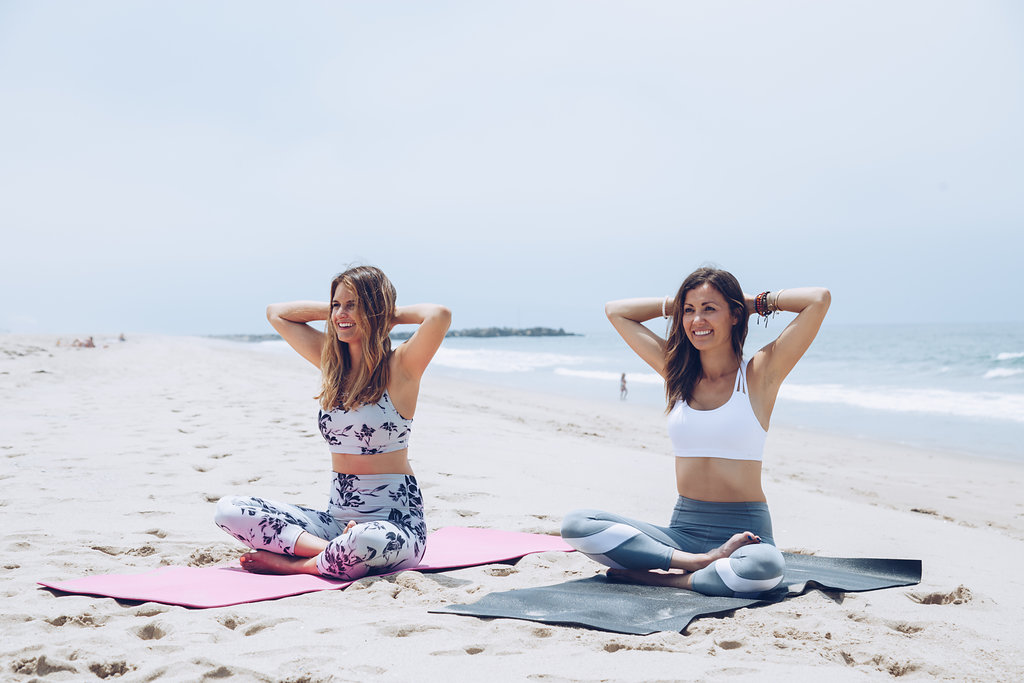 The Law of Vibration states that everything that exists in the Universe vibrates and consists of pure energy or light which resonates and exists as a vibratory frequency or pattern. All matter, even our thoughts, emotions desires, and actions have their own vibrational frequency. That's why when you hear people say "Like attracts like", they are actually referring to how a vibrational energy is attracted to a similar vibrational energy. Mindset, energy work, and clearing the subconscious mind are key to being able to choose more positive thoughts, and therefore be in alignment to attract health, love, wealth and happiness into your reality.
Ohh I have got to know more!