Hola High Vibe Warriors,
If you joined us for our free Raise Your Vibration Challenge (p.s. you can still join if you didn't), you probably saw our High Vibe Livin steps to manifesting anything you want. We know a lot of you took notes, but if you didn't we've got you covered.
We love manifesting! We have studied and implemented this stuff and couldn't help but share. It's made a huge difference in our lives! This life is about co-creation and raising our vibration to attract and manifest what is best and for the highest good of our souls.
For us, it's all about being in a high vibrational state. When you can maintain that state, you're constantly aligned with your divine soul mission and you can manifest and fulfill your purpose for being on this planet. This is when your happiest and healthiest. Yogi Bhajan said, "Happiness is your birthright."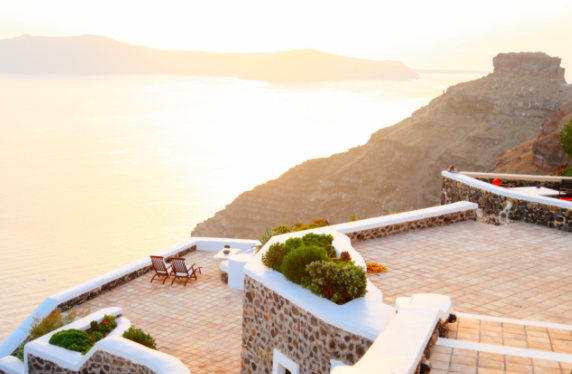 We love to have fun and be happy. We believe we are worthy and deserving to manifest anything we want - like peace, joy, cool cars, homes, high levels of health, living by the beach, texts from friends, and lunches at Rose Cafe. It's all about the "why" and the energy you bring to your desires.
When you are in the high vibrational energy and out of the low vibes of shame, jealousy, comparisons, etc., you can attract things that are of the highest good for your soul vs. desiring things to feel worthy. Trying to find happiness in outside things never works. It's when you go within and connect to your true self and your true desires that everything changes. It's from here that you can create the life of your dreams.
We use the tools of meditation, breathwork, self-love and more to feel full within ourselves first, and then we are able to manifest and enjoy life without the attachments. So you might be thinking...this sounds great and all but how the F#@K do I do it?!
So here it is...from all the books, workshops, documentaries, trainings, and our experience with manifesting, we have created what we practice and believe to be the most effective way to manifest anything you desire.
High Vibe Livin's 7 Manifesting Steps:
1. ASK WITH CLARITY: Become clear and specific about what you want and ask from the universe. Know the "why" behind your desire and be authentic with yourself on how this will bring you happiness and elevate your soul. You are in the "want" stage here. You only need to ask and declare to the universe once. In doing so you allow yourself to move away from the "want" stage.
2. FEEL IT: Feel the emotion and the energy of your desire as if it's already manifested. Act as if it's already happened. Feel the joy it brings you. This is elevating you up the Abraham-Hicks emotional scale into higher vibrations - you are now in the highest vibration of "Joy" which allows your desire to easily come to you.
3. TAKE ACTION: Co-create with the universe (show up for your part). The universe will guide you to your desire but you must show up and do the work along the way to getting there. This is a 50/50 job and the universe WILL do it's part - now it's up to you.
4. TRUST: Believe in the process and trust you are worthy of your desires. Trust the path you're being lead down, that it will lead you exactly where you want to be. You're in the high vibration of "belief" which keeps you on the right path.
5. NOTICE: Pay attention to and celebrate the signs that are being sent your way. Give the universe credit when you are on your way and remember to say THANK YOU! But remember to show up too and do your part. And have fun on your journey! That's what this is about!
6. HIGH VIBES: Keep your vibration high (have daily high vibrational living practices) so you aren't spiraling and sitting in the lower vibration of "wanting". This is where our RISE UP morning practice is key!
7. RELEASE: Let go, trust, relax and have fun as everything you are manifesting is on it's way in the most divine form. Don't keep asking, just enjoy and celebrate the path to getting there. This doesn't mean forgetting about what you asked for, it just means releasing control to how you think your desire will be delivered to you. It may show up differently that you expected...probably even better.
If you love this stuff and want to learn more about this and more check out RISE UP: A Course in High Vibrational Living and join us. Week Six is all about Manifesting and everything in the course will prepare you to be in the vibrations to attract all the amazingness you deserve into your life. We will share all the tools you need to implement this lifestyle and live the high vibe life!
Nothing but Love,
B+T