You're Invited to All Rise: A 3-Day Chakra Challenge to Manifest Your Quantum Upgrade!
Awaken Your Kundalini Energy, Unleash Your Bliss and Manifest a High Vibe AF Life!
A Free 3 Day Challenge to Manifest Abundance

Because living in fear is more frustrating and exhausting than embracing the unknown and moving forward in empowerment.
Because living with overwhelming worry, anxiety, and negative thinking is not why you're here.
Because living in harmony with your highest self creates peace of mind, improved health, positive relationships and more unity, joy and love all over the world.
Remember, if you're feeling crushed, broken down or lost in the shadows, know that you're in a prime space for expansion and evolution.
And if you are feeling good and ready to take your life to the next level, you know the time is now.
YOU'RE READY FOR THIS FREE 3 DAY CHAKRA CHALLENGE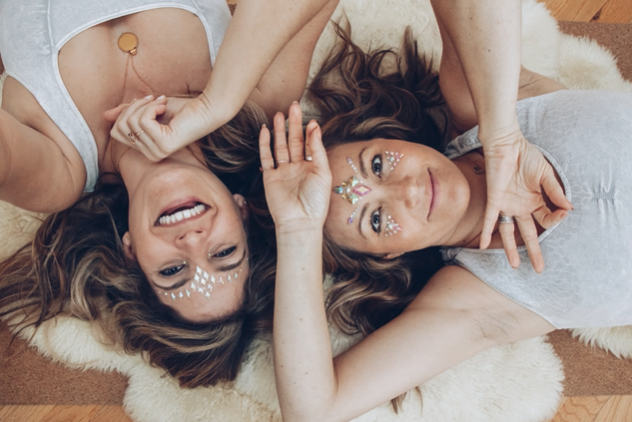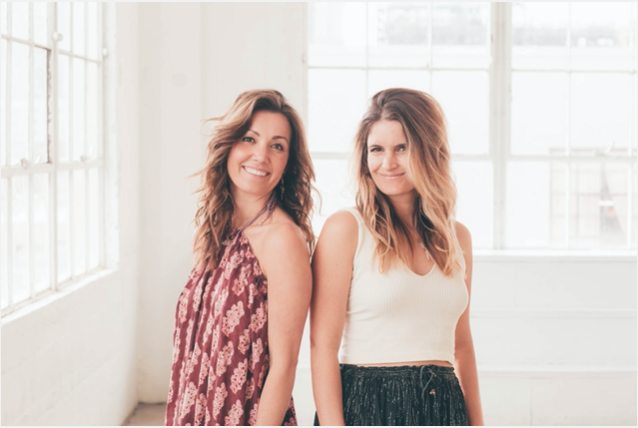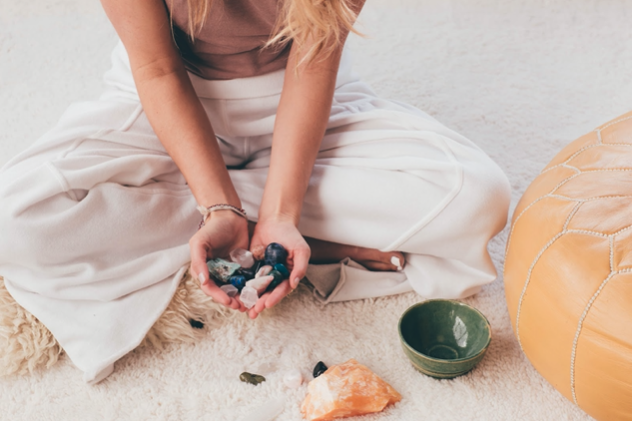 e've created this challenge to inspire your creation and commitment to an amplified health + wellness routine. Everything will be approached from a vibrational perspective.
We can use the challenges and changes that happened this year for bigger expansion and evolution and we are going to share how we manifest major quantum upgrades so you can too!
Come along for the ride, feel supported, connect with our community, and become part of Elevate the Globe!

IN JUST THREE DAYS YOU'LL LEARN
Why you should care about your chakras and how we work with them in Kundalini Yoga at Elevate the Globe to all rise higher
How to get to the ROOT and assess imbalances in your body and mind so you can shift and upgrade your energy and your life
An entire break down of the 8 chakras or energy centers in your body and how blocked chakras impact your health, emotional wellbeing, and your ability to raise the frequency of your energy
How to attract powerful manifestations and take quantum leaps - we'll teach you how the energy centers in our body and mind operate to achieve alignment and accelerated results
How does this challenge work?

Check out the schedule below and invite your friends so your whole squad is vibrating higher.
DAY 1:

Grounding and Balance - Intro to chakras and discovering the root, sacral and solar plexus chakras, plus techniques to unblock each.

DAY 2:

Heart Opening Communication - A look into the heart center and throat chakra with ways to open up each and tap into your manifestations and voice of inner knowing.

DAY 3:

Tune In and Manifest - Insight into your third eye (portal to the Universe) and crown. We will share how we use the chakras to activate our Kundalini energy and align to a more bountiful, blissful life. Simple steps you can practice to bring your wildest manifestations to life.
What you get?

3 Live Challenge Workshop Sessions with Britt + Tara—one per topic, jam packed with knowledge and easy to follow steps to raise your vibration right away
3 Challenge Techniques including breathwork, meditation and kundalini yoga to put the concepts into action
Journal Prompts
Signature Smoothie + Turmeric Tonic
Private Facebook Community (if you're not on Facebook, don't worry, you can still participate in the challenge)
Daily support + guidance emails
PRIZES!! A chance to win one of the prizes listed below by participating daily and sharing in our Facebook Group or tagging us on Instagram (the more you participate the more chances to win!)
+ MORE!!
The Prizes!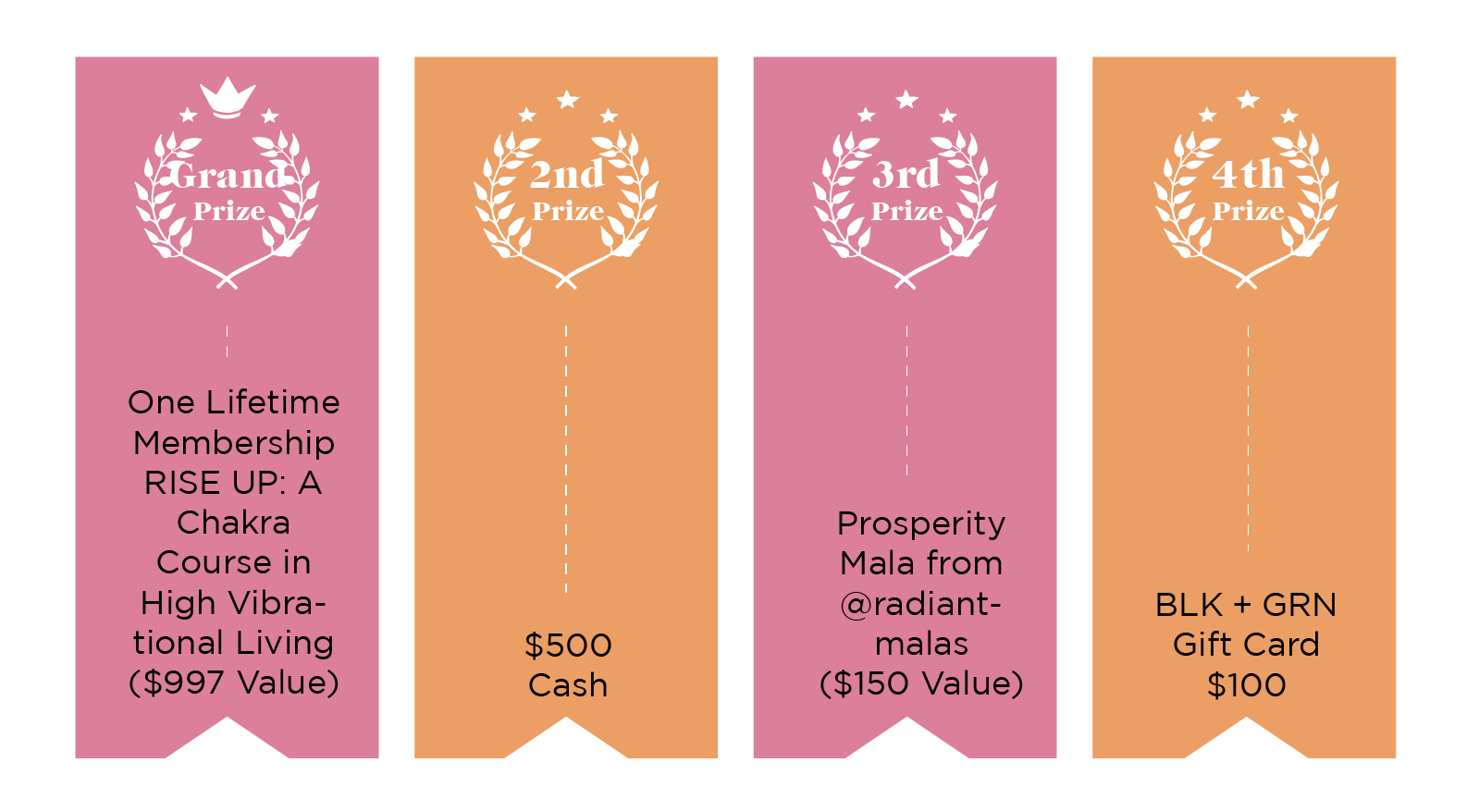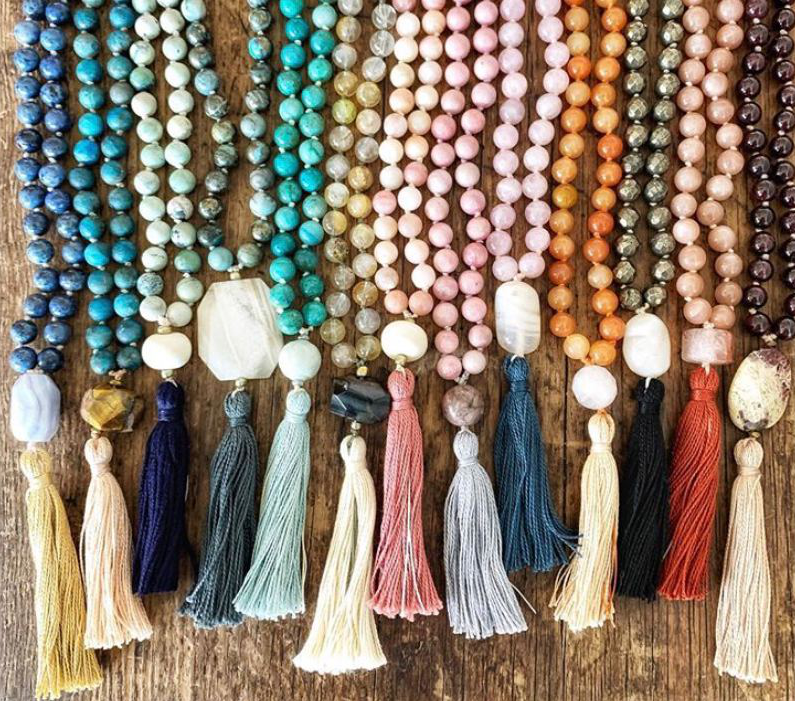 @radiantmalas Prosperity Mala 2nd Prize ($150 value)
Prosperity / good fortune + good health
The Prosperity Mala attracts abundance and allows you to receive, with grace and acceptance, the good fortune, good health, comfort and security which is available to you. Practice opening up and having faith in what the divine universe has in store for you. The practice of living in this faith daily builds discipline, and by harnessing this discipline you can build the world of your dreams.

Hi love! It's Britt + Tara here.
We're high vibrational living experts, Kundalini Yoga + Meditation Instructors (KRI + YTT 200+) and two best friends on a mission to help elevate humans and the planet. We want to make the world a more loving place and give people the tools they need to elevate their energy quickly to feel so SO good on a daily basis. We believe that raising the vibration of your own energy uplifts those around you and together we ultimately elevate the globe.
We didn't always live a high vibrational lifestyle but it has transformed our lives. Now we share the most impactful practices in an easy + FUN way as the Elevate the Globe lifestyle! We are the happiest, healthiest, most fulfilled and abundant we've ever been and we have created a community of people who now feel the same. We practice these tools on the daily and live and breathe this lifestyle. We're so excited to share it with you.
What people say about past challenges and working with Britt + Tara…..

Alicia said,
"I found the 5 day raise your vibration challenge on social media and am through day 4.. Wow, this is truly amazing. I have never felt more understood and connected than I do listening to Britt and Tara speak and seeing the posts/interactions from you ladies. I just purchased the 21 day raise your vibration challenge and I am so excited to continue this practice every day. I feel like I may have found my tribe! Thanks for adding me and thank you for all the amazing energy!"
Petilia shared,
"When I learned about RISE UP I was going through a particularly interesting time in my life. After working years as a producer, I was starting to feel like TV wasn't everything. I wasn't quite ready to leave TV, but I was ready to do something a little different. To get additional clarity on my next life move, I decided to enroll in RISE UP. I will be honest, since I've had some shady experiences with courses in the past, I wondered if it would be worth the investment. (I remember thinking, 'Please don't waste my money!') My worries were for nothing. I started the course and immediately fell in LOVE with it. The emotional scale exercise in lesson two has completely changed my life. (I still use it!) And I actually think learning how to raise my emotional vibrations quickly at work helped me get a NEW job. Not even two weeks into the course I was offered an opportunity to go work for another popular TV series, Vanderpump Rules.
Marylou said,
"Thank you both so much for the 5 Day challenge! It was exactly what I needed right now. Helped to ground me and prepare me to move ahead into 2020. Letting go of what I don't need and knowing the direction I need to take. Thank you!!"
Dawna shared,
"Being a part of the RISE UP sisterhood was so life-changing! When the universe first brought me to Britt and Tara, I was depressed and had very low energy. I felt stressed, weighed down, and wanted to hide. Within weeks this course supported me to release stagnant energy in my physical and energetic bodies. This course helped me raise my vibrational frequency so I can receive divine downloads, inspiration, and feel amazing while helping me rise above my obstacles with grace and love."