We're coming up on the third month of the year and officially entered Pisces season!! Look back on all the goals, intentions and manifestations you set at the beginning of the year (this could be a good chance to look at your 2019 vision board if you haven't looked at it in while!) - have you made progress? Are you exactly where you need to be? Is something lacking?
Did you know that most people's "resolutions" die off by early February? At the beginning of March, you can find yourself hanging out with the same people, eating the same food, drinking the same coffee and going to the same work out you ended with last year. It's so easy to fall back on old habits and patterns of behavior for the simple fact that they're comfortable. Trust us, loves, we know. We've been there too! Habits and behaviors have the ability to sink into our subconscious and get hardwired into our brains. Studies have shown the more we engage in an activity, no matter how limiting or harmful it can be like scrolling endlessly on our phones, binging TV or drinking every weekend, the less energy is used to decide to engage in said activity again and again and again. We find ourselves acting on autopilot. Ever find yourself scrolling on Instagram and look up to find a whole hour has passed? Crazy!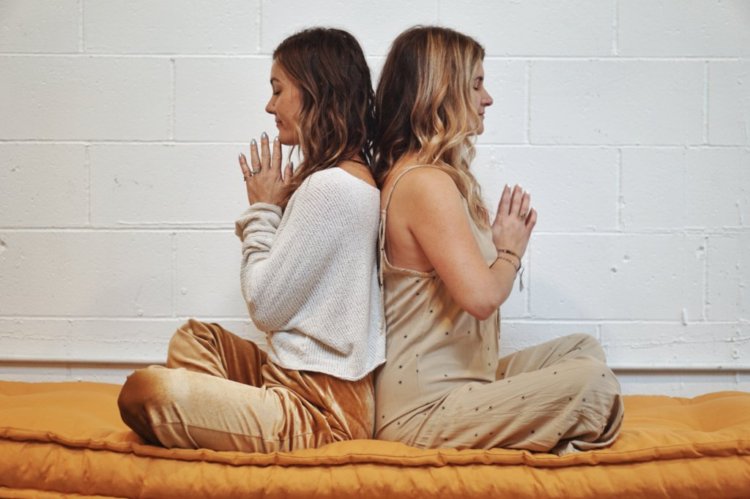 What happens when we let these habits and behaviors rule our subconscious?
For one thing, we're no longer in the FLOW with the energy of the Universe or even with yourself. There's an immediate disconnect. Our bodies and mind end up trying so hard to get back to our old habits because they're familiar. It's easier but it's not what elevates our life.
We're no longer upleveling and elevating our energy because that flow of energy is getting stuck at points in our body. Our chakras end up no longer communicating with each other or letting in balanced and loving high-vibe energy so they're either:
1. Overused and exaggerated
2. Off-balance and lacking
It's okay. We're gonna repeat that again, it's OKAY! Toxic habits, limiting beliefs, and subconscious restrictions can be released and transformed for something better and so much more fulfilling. The trick? Finding something that brings awareness to these energy depletors, sending love and gratitude to them for showing you the potential for greater, and finding practices + tools that elevate your energy. It's all about healing and then shifting into higher levels of frequencies that allow us to feel much happier, healthier, abundant and vibrant.
And, you know what created almost an immediate shift for both of us? Kundalini Yoga! From there, everything began to make sense and healthy habits + practices began to show up in our lives whether that was spiritual growth + healing through meditation + Kundalini, or high-vibe living through sustainable practices, vegan diets and so, so much more.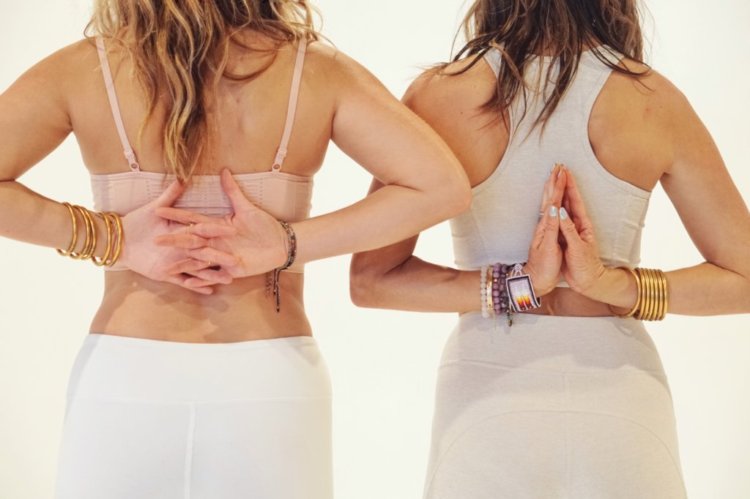 How does Kundalini help?
The mantras, breathwork, kriyas, mudras, and meditations in Kundalini all help to bring awareness back to our mind-body connection and more importantly, our energetic vibrations and present spirit. Kundalini Yoga specifically helps to strengthen intuition and control; it restores balance to the neutral mind. The scientific technologies and sacred teachings behind Kundalini were brought to the West by Yogi Bhajan primarily to help people break unwanted habits and addictions so we can all elevate together and do our part in elevating the globe!
Here are small ways you can begin to incorporate the tools of Kundalini to change an unwanted habit or behavior:
Visualize a future without that habit, behavior or addiction and what your day-to-day life looks like. Sit in a comfortable, meditative position and begin to create an image of what life looks like 5 years from now. Who are you with? What are you wearing? What do you do for work? Go through every detail of a single day. This is the life you want to create.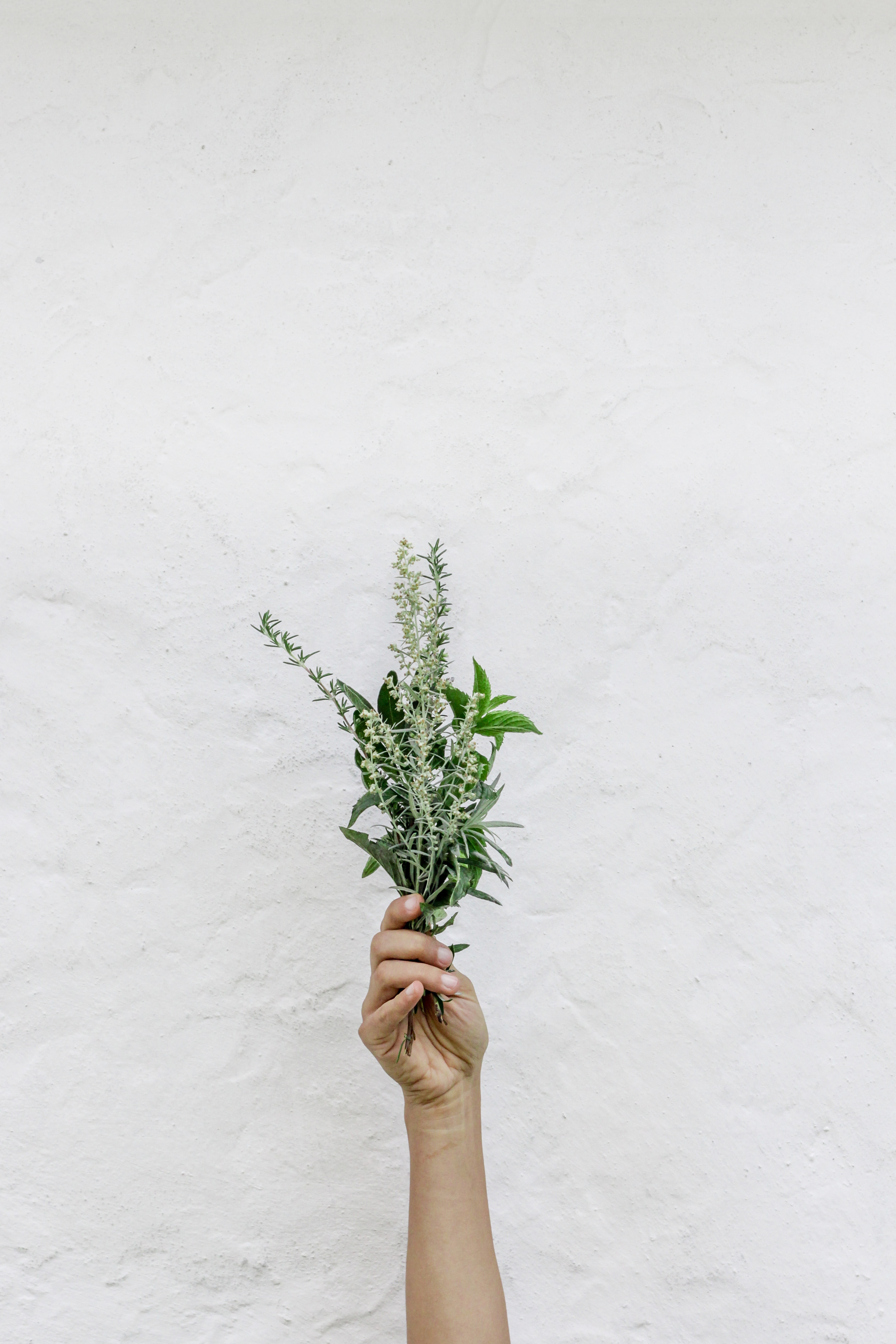 Journal about your habits and behaviors, challenge them and their source. Ask why they feel good and what they do to add value to your life. If you can't think of anything, write about how your current life would change if they no longer affected your daily life.
Incorporate mantras and affirmations into your daily life. We love, love, love mantras! I don't think we're ever not chanting or listening to mantras. Even in our sleep! Tune in with the Kundalini mantra Ong Namo Guru Dev Namo whenever you meditate, listen to mantras while driving or doing household work and play mantras low while you sleep. Begin to incorporate affirmations into your morning and evening routine. Find an affirmation that feels right for you and use it with confidence.
Start small and commit to your growth + healing a little every day. Attend a Kundalini Yoga class once a week, meditate for 5 min. every day or go outside, plant bare feet to the ground and just breathe. Build on the growing, healing and transforming taking place and get excited by it! That's all it takes.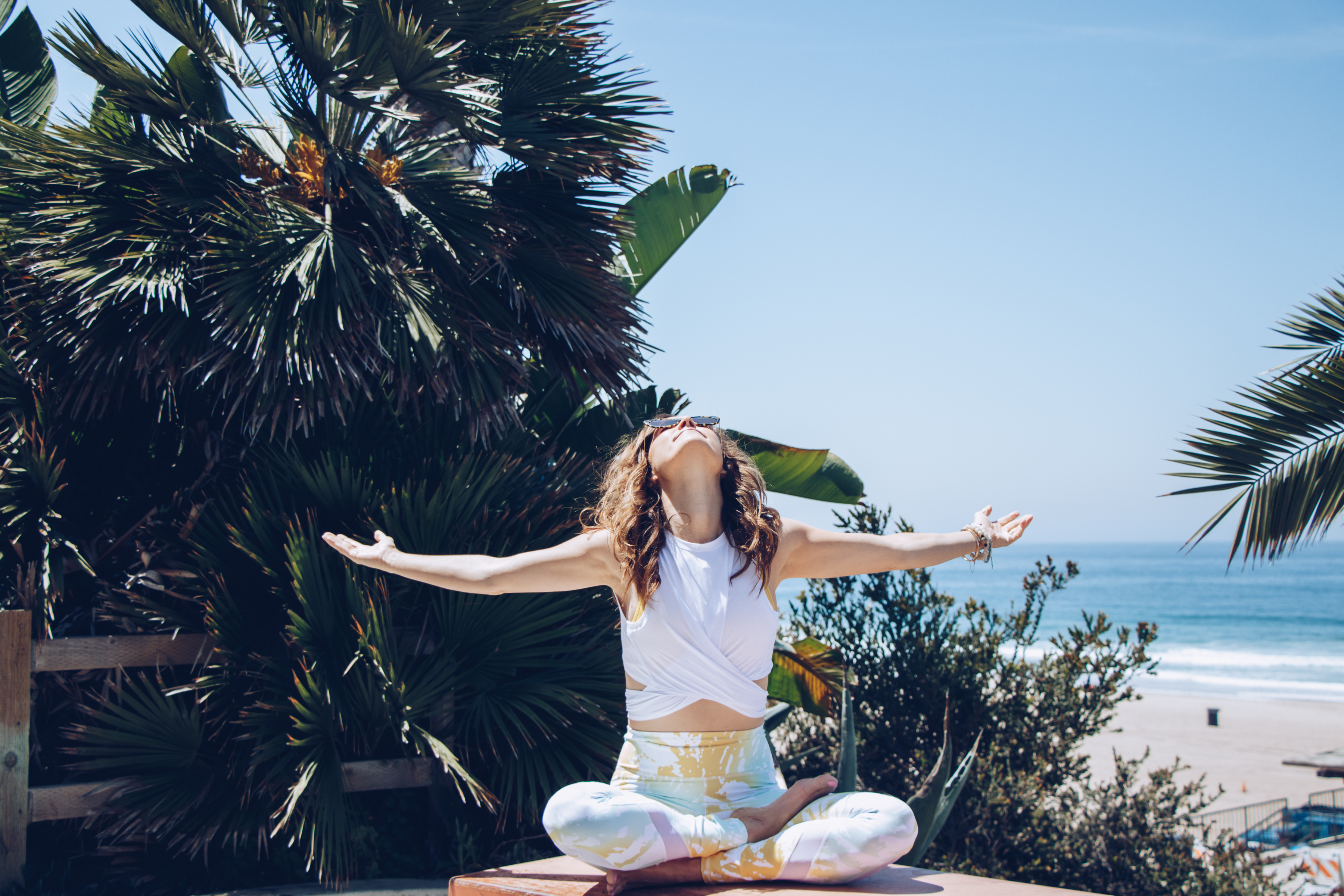 We're so, so excited to announce our 21 Day Elevate Higher Challenge where we dig into this a whole lot deeper. We wanted to put all our favorite elevating higher techniques into an easy-to-follow workbook so you can all experience this amazing transformation for yourselves! Mark your calendar for 3/3 THIS SUNDAY—that's when you'll be able to pre-order your workbook so you can ELEVATE HIGHER with us.