Sat Nam, loves!
We have a magical New Moon in the house of Scorpio tomorrow (Nov. 7) and we wanted to take a moment to share with you what it's all about and some of our intentions for the upcoming moon cycle.
A New Moon is a magical time to make new intentions, trust in your intuition and realign with your authentic self. This moon will offer a space to confront the full scope of our emotional energetic vibrations as it rests in the deep watery home of Scorpio. When the sky is dark and the potent energy of a New Moon is felt that's when we can search deep within and focus on all the strength, confidence and beauty our being encompasses, and all the darkness as well. We can confront what needs to be shifted in life and what needs to be brought out into the open.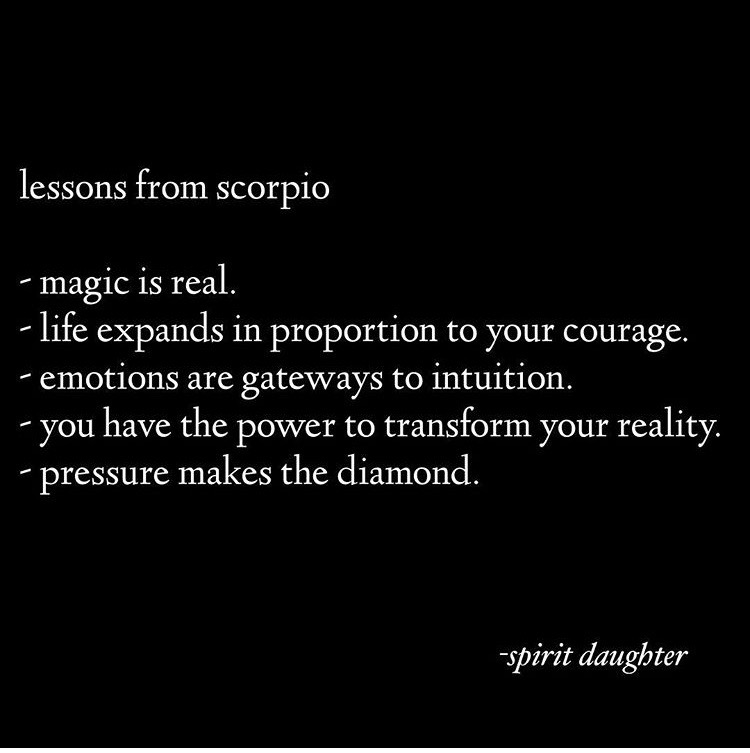 The upcoming moon cycle is a time for gratitude. This is a time to feel the full spectrum of your emotions and fall in love with the soul your body holds and all your imperfections. It'll be a time to align with your inner power and become in control of your life and your energy. It's a time to recognize the full god/goddess you are and bring it to the center.
Within the darkness, we learn the most about ourselves and cultivate the power we need to take us into the light and soar. That is what the Scorpio Phoenix represents, a rising from the ashes.
Jupiter, the planet of luck & expansion is hanging close to this New Moon so any inner work and inner searching you do during this time will bring you good fortune and expansion in your life. It can and will also magnify the emotional intensity this New Moon is already going to bring.
Try journaling and writing out any thoughts + feelings that arise during this New Moon. Here are some prompts to get you going.
Lift any emotions that you're feeling and free-write about each emotion your feeling.
Dive into the root of each emotion. Where does it come from? What story does it tell?
Identify which emotion you want to release and which you want to enhance during this upcoming cycle. What will help serve you in your new journey? What's holding you back?
We're celebrating the New Moon with a magical live Kundalini yoga class with our 528 Academy members on the 7th at 6pm PT! If you're called to and want to begin this new cycle in the best way, please join us. Find out more about 528 here.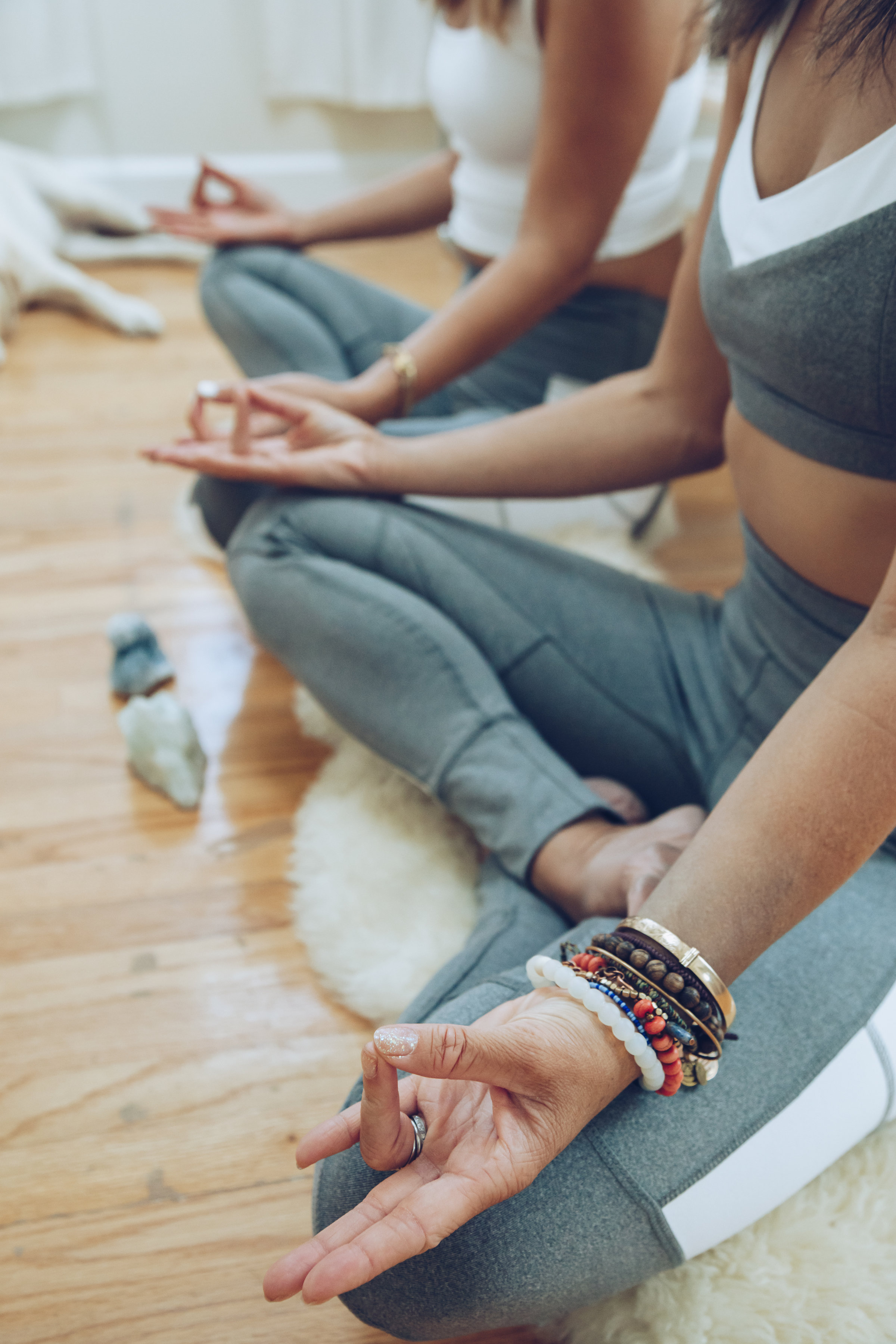 As we dive further into the fall and winter seasons, we also want to share our favorite immune-boosting meditation. It's so delicious and helps with colds right at the onset.
This Immune System Booster or Inner Sun Meditation is a type of breath of fire and a great meditation at the first sign of a cold. It's great for balancing our nervous system and transforms it from lower to higher energy. The breath that you use is called the "Sun Breath" because you take in more energy to really clean out your system.
No mantra is specified for this meditation. Just listen and tune into your breath. Make sure your head is covered so you can avoid headaches!
How to do it:
Sit in easy pose, nice and straight
Place your left hand up by your side into Surya Mudra (ring finger and thumb touch)
Block off your right nostril with your right index finger
Eyes closed, looking toward your third eye point
Breath of fire for 3 minutes
End by interlacing your fingers right in front of your throat and hold a breath, then release
Practice for 3 minutes and gradually increase to 5. If you can work all the way up to 31 minutes, at that level, your entire system is cleaned and rejuvenated. The immune system will have new vigor and you will not be blocked by inner conflict. Even 3 minutes is powerful and effective.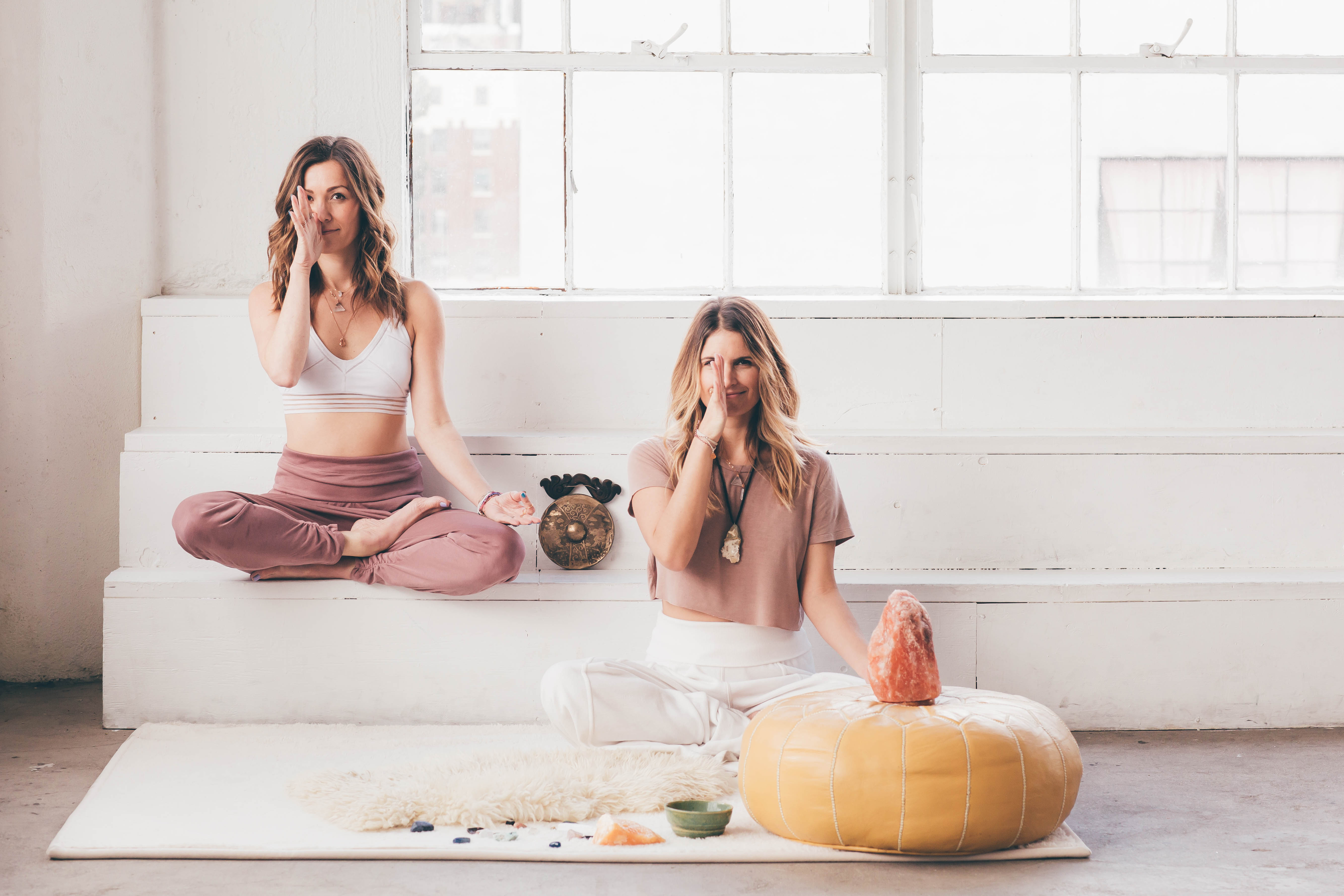 You can watch this video with Tara sharing the meditation on our YouTube channel, here.
xoxo
What are your intentions for the next moon cycle? Ever have a cold and try the Inner Sun Meditation? Let us know in the comments below or connect with us on Instagram!