Hi, ETG family!
We hope you are all having an elevated holiday season full of love, joy, and warmth. It's such a magical time of the year if you allow yourself to experience the beauty and wonder of the season. Harder said than done but that's why you're here, reading our blog and deciding to commit to your overall wellbeing to live a life meant for you!
We're ALL about creating a life of love and bliss, but we also believe in doing all we can for the betterment of our home, our planet. The holiday season is a great time to look outside yourself and practice gifting in all ways - including giving to Mama Gaia. Yogi Bhajan asks, "Earth—the Sustainer, the mother of you, which nurtures you—can you serve it back?"
We are given lifeforce by this Earth, we seek guidance and grounding from the energy she gives. We are blessed to be on a physical plane because of her nurturing home. Let's take time to give back to her whenever we can. So throughout all the gift-giving madness, we wanted to share our favorite ways to be more sustainable + eco-friendly over the holiday season.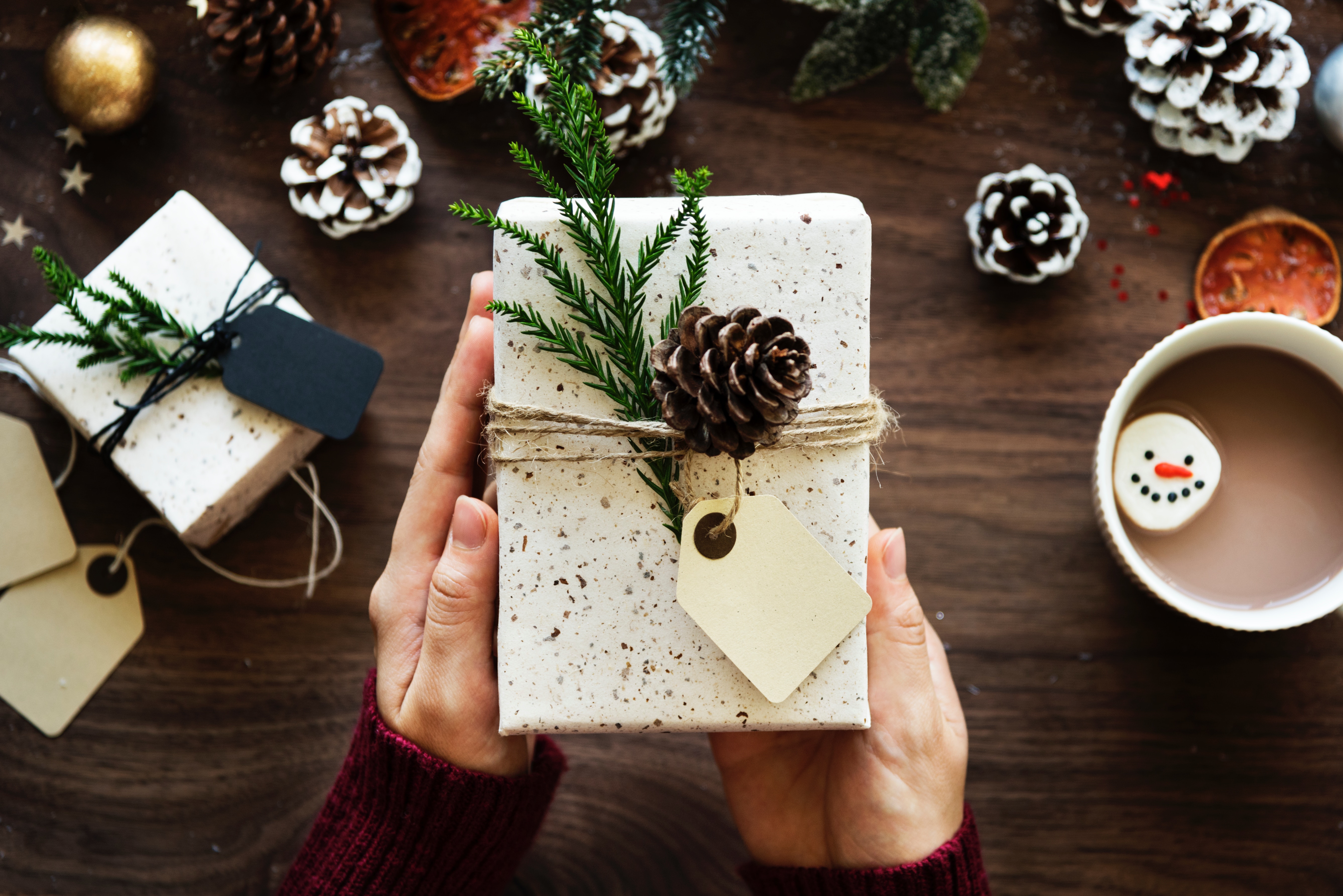 Here are eight tips for making your holidays more conscious and a less consumer-driven experience.
Less is more.
Yes, it's true what they say. Quality over quantity. It's better than to give a heartfelt and meaningful gift than the one you quickly picked up at the mall over the weekend. Take the time to really put thought into each gift you give out this year. Instead of giving 5 small trinkets and toys to your niece or nephew, try giving them one gift that holds a lot of weight to it. Something they will truly cherish well beyond the new year. It could even be something you'd like to pass on to them or maybe one really nice item they'll use over and over again.
Gifting an experience.
Connecting and being face-to-face over EVERYTHING! Giving someone the gift of an experience not only helps cut down on the commercialization of the holiday season but also promotes a healthy + happier relationship. You're giving someone you love the gift of excitement and entertainment. You can get tickets to a museum or a concert, or maybe even a spa + healing center appointment. LA babes, we highly recommend Radiance Wellness Spa and AYAM! You can show them some of your favorite spots and make a day of it together. Maybe even bring them to a Kundalini Yoga or meditation class! The gift that will keep on giving!
Sustainable gift items.
It's so easy now to buy fairtrade, organic, secondhand, local, or order at sustainable online stores. They're everywhere! Challenge yourself this year to shop for locally made, artisanal versions of your favorite household products (i.e. cloth towels, metal straws, reusable cups). Maybe look for natural, non-toxic versions of your favorite scented soaps, candles, and beauty products (i.e. Osea Malibu, REN Skincare, Evolvh, Elevate Cosmetics). Shop around for secondhand and organic clothing stores for new on-trend options (i.e. All Things Mochi, Slow Mode, Zara, Join Life, Prana). Gifting these eco-friendly alternatives is the perfect way to introduce your loved ones to sustainable products that are not only made with quality but also super clean.
Ask what people actually need and want.
This can be done right now, no matter where you are in your gift-giving process! Call up your friend or family member and check in with their needs. Ask them how they're doing and what they're hoping to get this year for the holidays. Gifts with a meaningful touch and ones that are needed + wanted are especially nice and best of all, don't end up in the trash a year from now! More often, these gifts are more on the practical and functional side like a new set of towels or dishes.
Go homemade or DIY.
Maybe you've recently started painting this past year or tried your hand at stitching - those make perfect + heartfelt gifts! Even if you're not a habitual crafter, there are so many ideas on Pinterest and the internet for easy homemade gifts that you can add your personal touch to. If you're all about living a high-vibe life (which I'm guessing you are since you found your way to our page!) then maybe gift a small meditation kit for all your loved ones filled with sage, crystals, and an angel card deck (we love The Moon Deck!). You're gifting with purpose and that is something they will cherish.
Use sustainable decorations
When it comes to decorating your home for the holidays, you want to be intentional and fill it with purpose. The best way to be conscientious is to repurpose what you already have and really opt for less rather than more – but if you're after something new, avoid buying anything plastic. Try using natural decorations, like pine cones, fruit and cinnamon sticks. You could even get creative with a bit of baking or DIY – take a look at One Green Planet and Pebble Magazine for lots of beautiful ideas you can try yourself.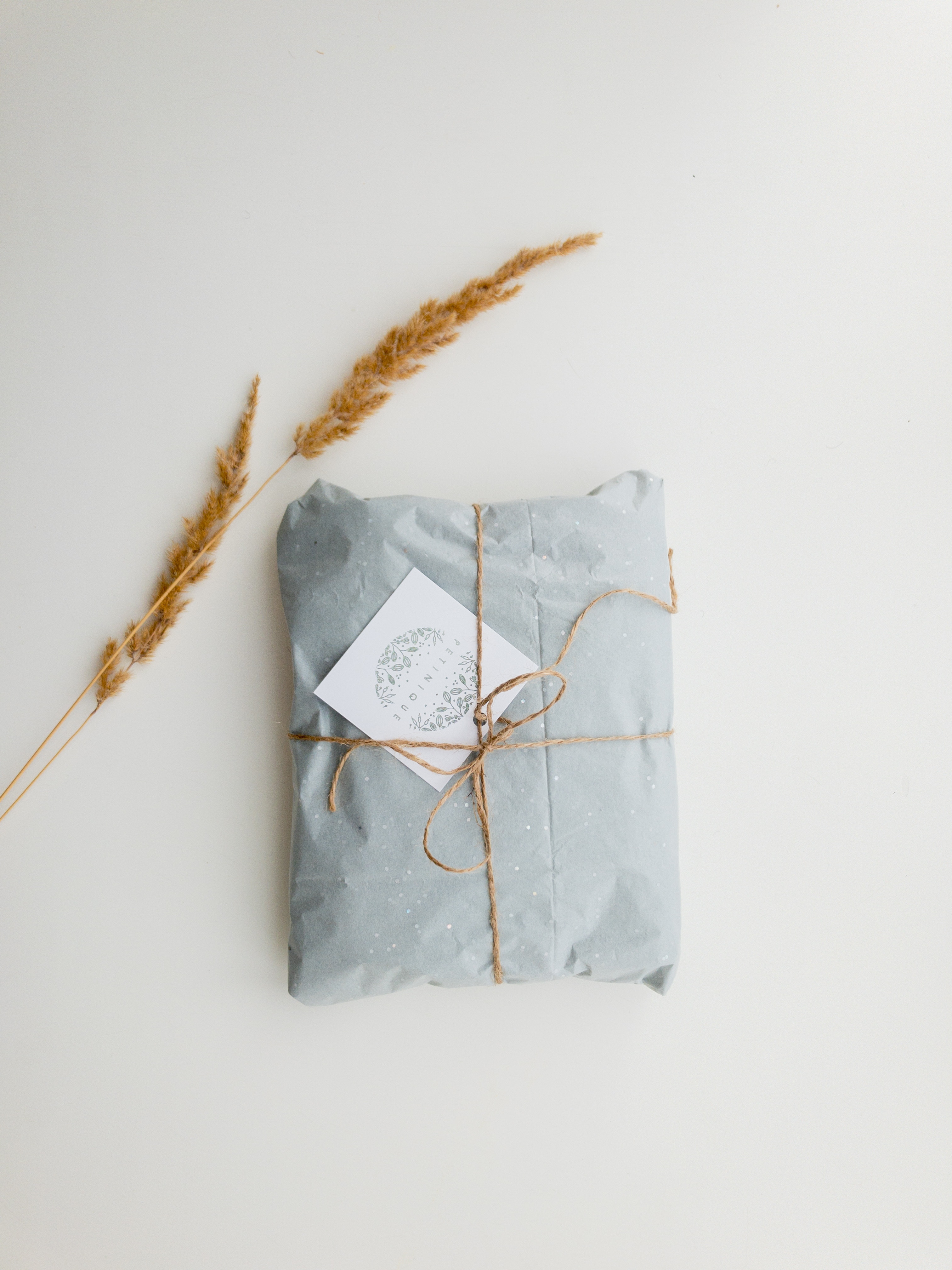 Use eco-friendly wrapping paper and cards – and reduce, reuse, recycle!
We think using recycled paper or fabric to wrap your gifts looks so nice and adds a touch of class. You could also consider purchasing eco-friendly gift wrap like this gift wrap from Wrappily or using magazine paper, paper bags, or newspaper you already have to wrap your gifts. You can also keep your wrapping simple and add some string or ribbon and a sprig of rosemary around the gifts. Whatever you chose, make sure you reuse or recycle your wrapping. To check if your paper is recyclable, just scrunch it into a ball – if it holds this shape then you can pop it into the recycling bin.
Shop local and support small business
There are so many wonderful local and small businesses you can support! Many small + local shops carry a wide selection of ethically-made, artisanal goods. Try a local craft fair and farmers market to find cute gifts, or maybe even explore Etsy! Some of our favorite small business are Globe In, Daily Greatness (use code "RAF5USN" for 5% off!), Erika Elizabeth (use code "Elevate" for 20% off!), Coed (use code "ETG15" for 15% off!), Philosophie Superfoods and our own Elevated Market!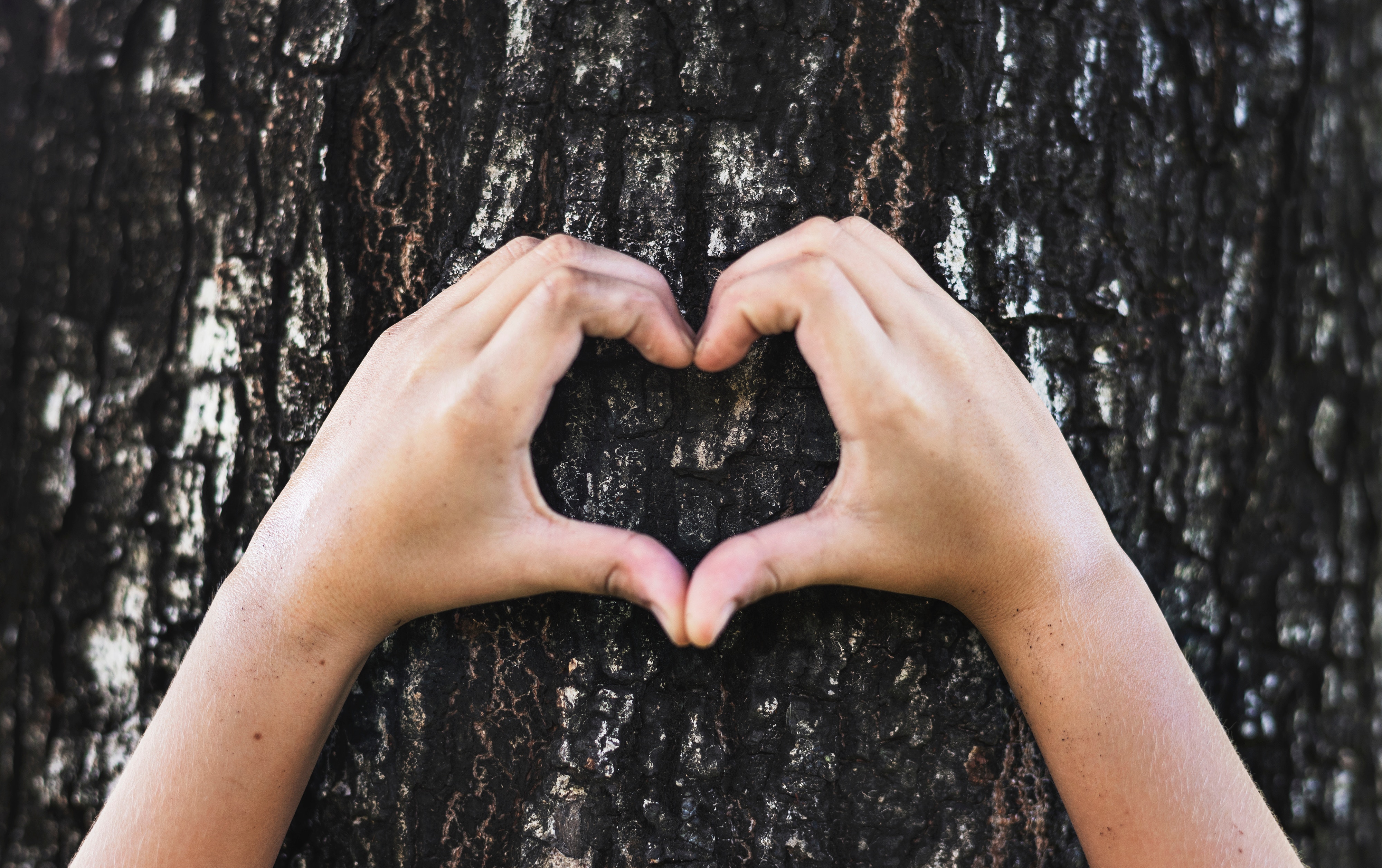 How will you be more sustainable + conscientious in your gift giving this year? Share with us in the comments below or connect with us on Instagram!