Happy Thanksgiving, friends! Hope you're feeling all the love and gratitude this week. We hope you'll be enjoying the company of friends + family and nosh on some delicious, nurturing food.
Britt will be celebrating Thanksgiving in BALI with her family and Tara will be joining later, after the holiday. Bali will be a much-needed mental + physical reset. We'll be able to connect deeply to our souls and Mama Bali always provides so much healing. We've already received such strong energetic pulls and messages and we can't wait to see what comes from our trip. We're so grateful to be able to spend time on this island and soon we'll be welcoming all the magical souls here that will be joining us for our retreat! The excitement is just too much.
In the spirit of the holiday, we wanted to share some of our favorite vegan dishes in case you're like us and eat a plant-based diet. A plant-based diet doesn't mean you can't have a Thanksgiving! You just have to get a little creative in the kitchen. We find it much more fun that way anyway. Plus, if it's done right your table will be filled with beautiful flavorful creations making an amazing feast.
We also wanted to share that this holiday season we're excited to be helping The Farm Sanctuary by adopting a turkey. We adopted a whole flock - Gerda, Perdita, Bowie, Ruthie and Spunky! Since we don't eat turkey on Thanksgiving, we figured we'd give back to the turkeys and adopt a flock instead! The Gentle Barn is also another animal sanctuary that has a similar program, for adopting/sponsoring a turkey. Also, Tara has personally donated to the Los Angeles Mission for Thanksgiving. They're always welcoming donations!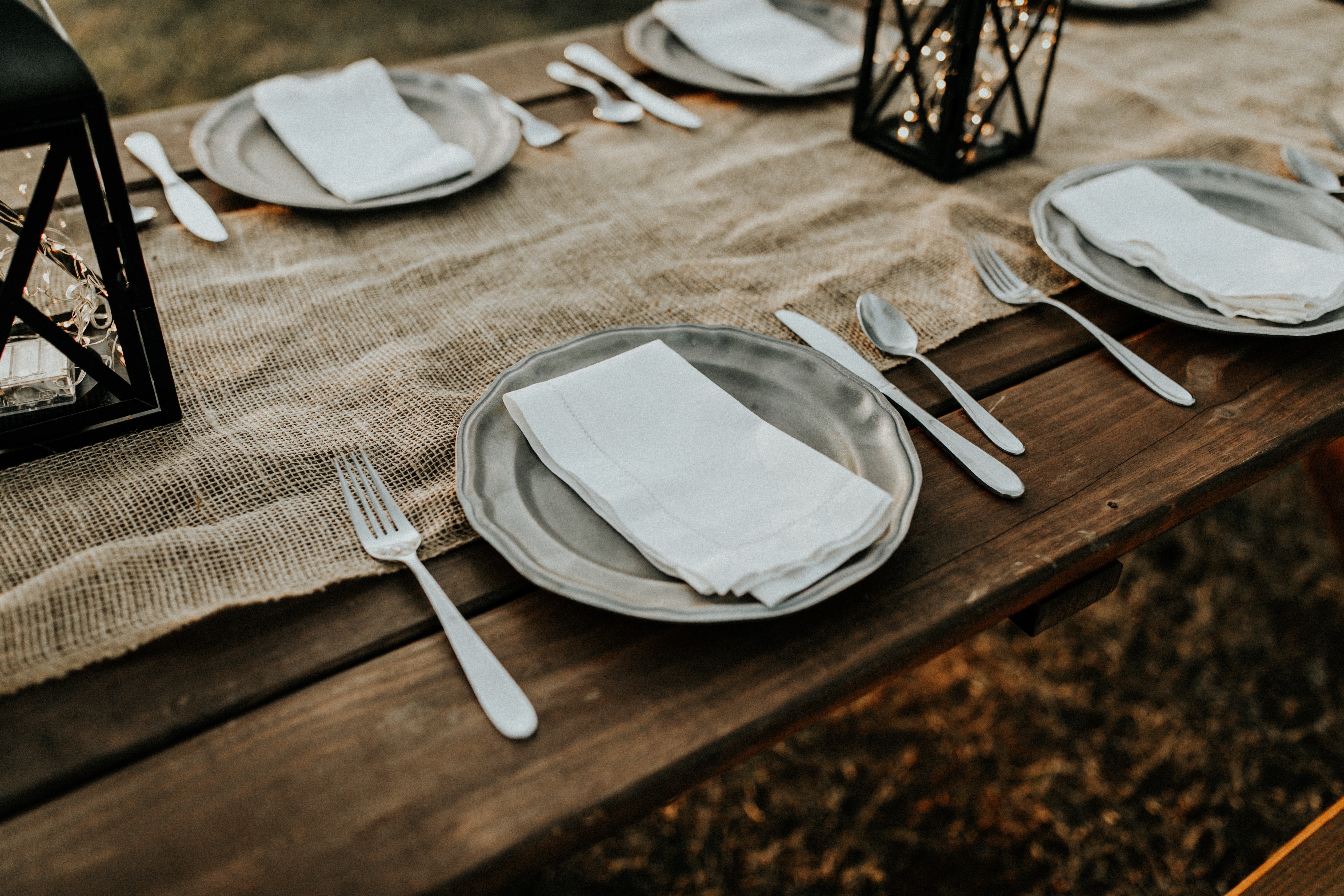 Here are a few of our favorite side dishes and a main dish to bring to the table this Thanksgiving.
Vegan Carrot Mashed Potatoes*
You've asked for them, so we have delivered! These super simple carrot mashed potatoes are an ETG take on the old-fashioned mashed potatoes. This recipe is SO easy and tastes absolutely amazing!
INGREDIENTS:
10-12 large organic carrots
1 1/2 tsp sea salt (divided)
1/2 tsp ground black pepper
5-6 cloves roasted garlic (or sub minced garlic sautéed for 3 minutes in olive oil)*
3-4 tbsp vegan butter (such as Miyokos or Earth Balance// melted/softened)
1/4 cup fresh chives (for topping)
DIRECTIONS:
Bring a large pot of water to boil and add 1 tsp of sea salt. Chop the carrots into even sizes, about 1″ pieces. Boil in the water for about 15-20 minutes, or until a knife can easily be inserted and removed from the carrots. While the potatoes are cooking, chop up your chives and measure your butter. Once tender, drain your carrots and place them back in the hot pot off the heat for 1 minute to evaporate any additional water. Then transfer to a large mixing bowl. Mash your carrots using either a potato masher or a hand mixer until evenly mixed and fluffy. Add in butter, garlic, salt, and black pepper and stir to combine. Taste and adjust seasonings as needed. Lastly top with chives, stir and serve as is or with your favorite gravy (or mushroom gravy). Leftovers will keep in the fridge covered for up to a few days.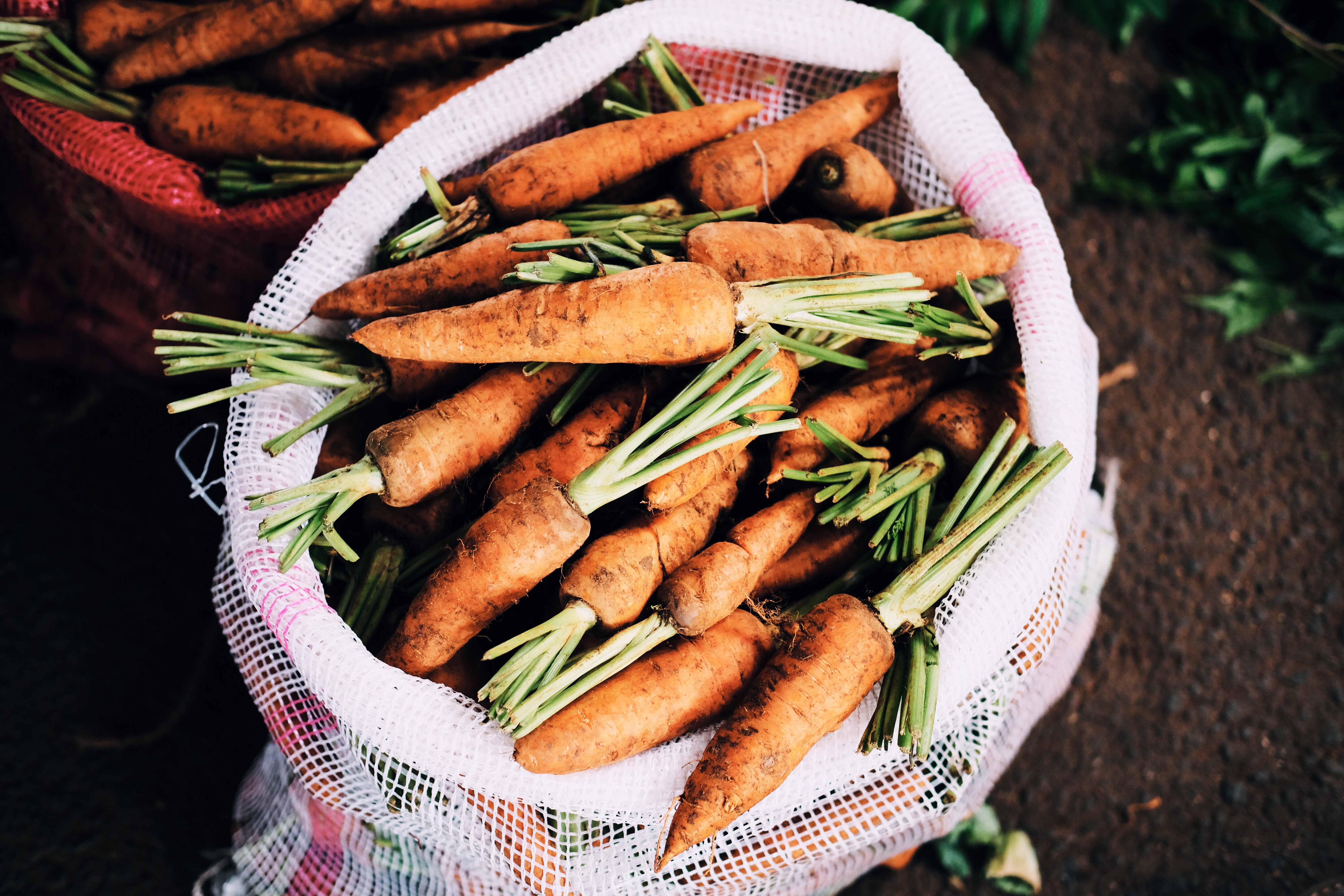 Cranberry Roasted Butternut Squash & Spinach*
Imagine the perfect fall dish. I bet it includes butternut squash, cinnamon, almonds and cranberries. Guess what?! We whipped up this beautiful butternut squash recipes with all those amazing fall favs! The best thing about enjoying a vegan Thanksgiving is all the amazing squash and potato variations you can try! This makes an awesome side dish to any Thanksgiving meal.
INGREDIENTS:
1 medium butternut squash (cut into cubes)
2 tbsp + 1 tbsp olive oil
1/4 cup sliced almonds
1/4 tsp. ground cinnamon
1 pinch cayenne pepper
4 cups spinach
½ cup cranberries (dried)
Salt + pepper
DIRECTIONS:
Heat oven to 425. On a large rimmed baking sheet, toss the butternut squash with 2 tablespoons oil and 1/2 teaspoon each salt and pepper. Roast for 20 minutes. While that is cooking, in a small bowl, toss the almonds with the teaspoon of oil, then add the cinnamon and cayenne. Scatter the almonds over the squash and continue roasting until the almonds are golden brown and the squash is tender, about 5 minutes more. Scatter the spinach and dried cranberries over the squash and almonds and let sit for 1 minute, then gently mix together.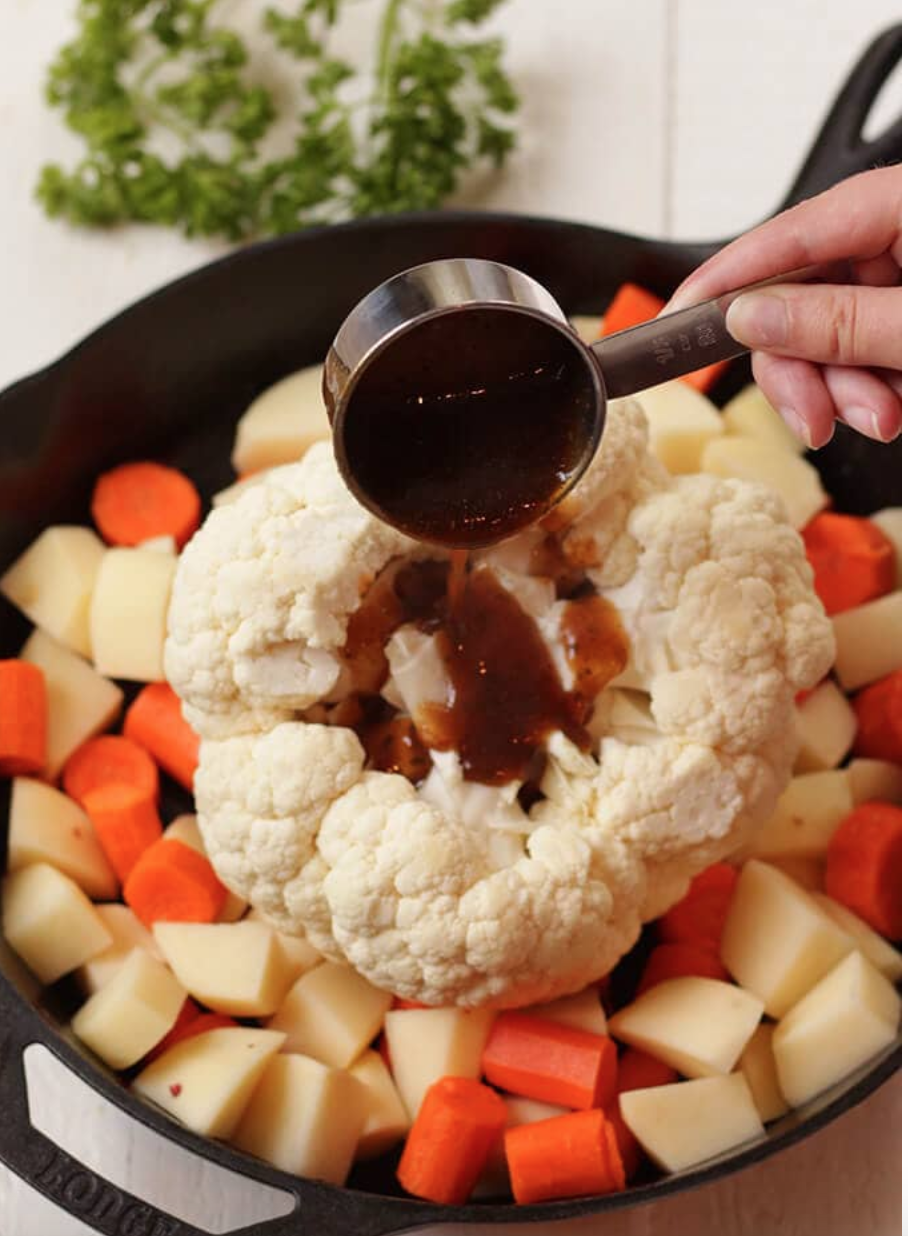 Photo by Karissa's Vegan Kitchen
Whole Roasted Cauliflower w/ Kale + Pomegranate*
You really don't need to have a turkey to celebrate Thanksgiving. The texture is so freaking good and filled with SO much flavor. We like to serve it on a bed of kale with some pomegranate seeds for added texture and flavor. You won't be missing out in the slightest!
INGREDIENTS:
GRAVY
3 cups vegetable stock
1/3 cup soy sauce (recommend low sodium)
1 tbsp maple syrup (optional, for sweetness)
2 tsp garlic powder
2 tsp onion powder
1 tsp parsley
3/4 tsp thyme
3/4 tsp sage
1 tsp smoked paprika
1/4 tsp pepper
5 tbsp cornstarch
1/2 cup water
ROAST
1 whole cauliflower (leaves and outer stalk trimmed off)
1 cup cashews
1 tbsp lemon juice
¼ teaspoon salt
1 tsp apple cider vinegar
4 tbsp tamari or coconut aminos plus extra for marinating
1 bunch kale
1 whole pomegranate (cut in half + some seeds removed)
DIRECTIONS:
GRAVY
In a medium-sized pot, whisk together all of the gravy ingredients except for the cornstarch & water. Bring to a boil and then turn down to a simmer on medium-low heat for 5 minutes. Remove from heat. In a separate bowl, whisk together the cornstarch and water. Once the pot is no longer simmering, slowly whisk the cornstarch mixture into the gravy a little at a time. Ensure no clumps to form by going gentle + slow. The gravy will begin to thicken as soon as the cornstarch is whisked in. Put the pot back on the stove and return to a simmer for an additional 3 minutes.
ROAST
A night before or at least a half hour – remove some leaves from cauliflower and slice the bottom so it lays flat. Poke holes with a fork in cauliflower. Using coconut aminos or tamari, cover and marinade. Preheat oven to 425. Meanwhile, make the "crust" by combining cup cashews, 1 tbs lemon juice, ¼ teaspoon salt, 1 teaspoon apple cider vinegar, and 4 tbs coconut aminos or tamari. Using a roasting dish, place the cauliflower upside-down and pour 1/3 cup of the gravy into it. Give it a good shake to distribute the gravy. Place the cauliflower right-side up and cover the cauliflower with half of the "crust". Cover with aluminum foil or parchment in the oven and cook for 1 hour. Remove from oven and apply more "crust", cook uncovered for 15 minutes. Cauliflower should be tender when poked through and browned all around.
We hope you enjoy making these amazing vegan recipes for your friends + family on Thanksgiving. Love you all and wishing you a wonderful holiday!
Recipes inspired by -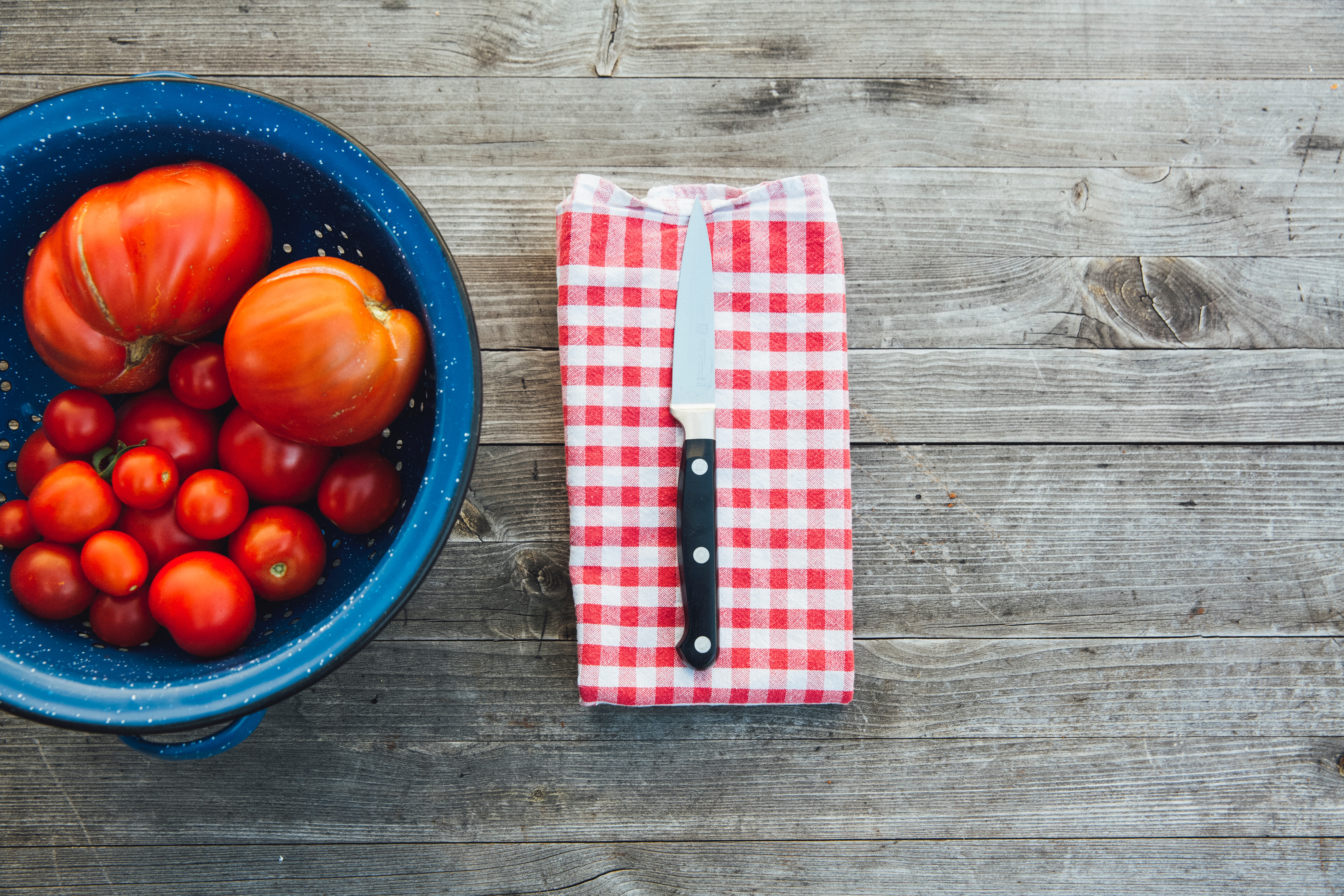 Let us know how the recipes turned out and share your dishes with us on Instagram! Make sure to tag us or use #ElevateTheGlobe.