Living a high-vibrational life also means fueling your body with everything it needs, especially a plate of plant-based foods and beautifully vibrant colors. In 528 Academy, we create Ayurvedic recipes that emphasize the energy of the season and cultivates a healthy relationship to the way you're feeding your body. Kundalini Yoga is the "yoga of awareness" and uses breathwork, kriyas, meditations and mantras to connect to and elevate your energy. Ayurveda translates to "the science of life," and it provides the knowledge and tools to balance the yogic energies in the mind and body. By practicing both Kundalini Yoga and Ayurveda, we embrace ancient and effective approaches to maintaining a high-vibe life.
Ayurveda is simple; all it asks is for you to remain true to who you are, to your reality and your balanced vibration. From an Ayurvedic perspective, there are so many nourishing foods to choose from all gifted to us by Mother Earth. Sun foods grow above the ground and give off energy. Ground foods grow close to the ground and cleanse from within. Earth foods grow beneath the ground and offer healing.
We're deep into Aquarius season and welcoming her New Moon today where we dove into what makes us unique and expand outside our conventional thinking. What better way to get creative and experimental than in the kitchen?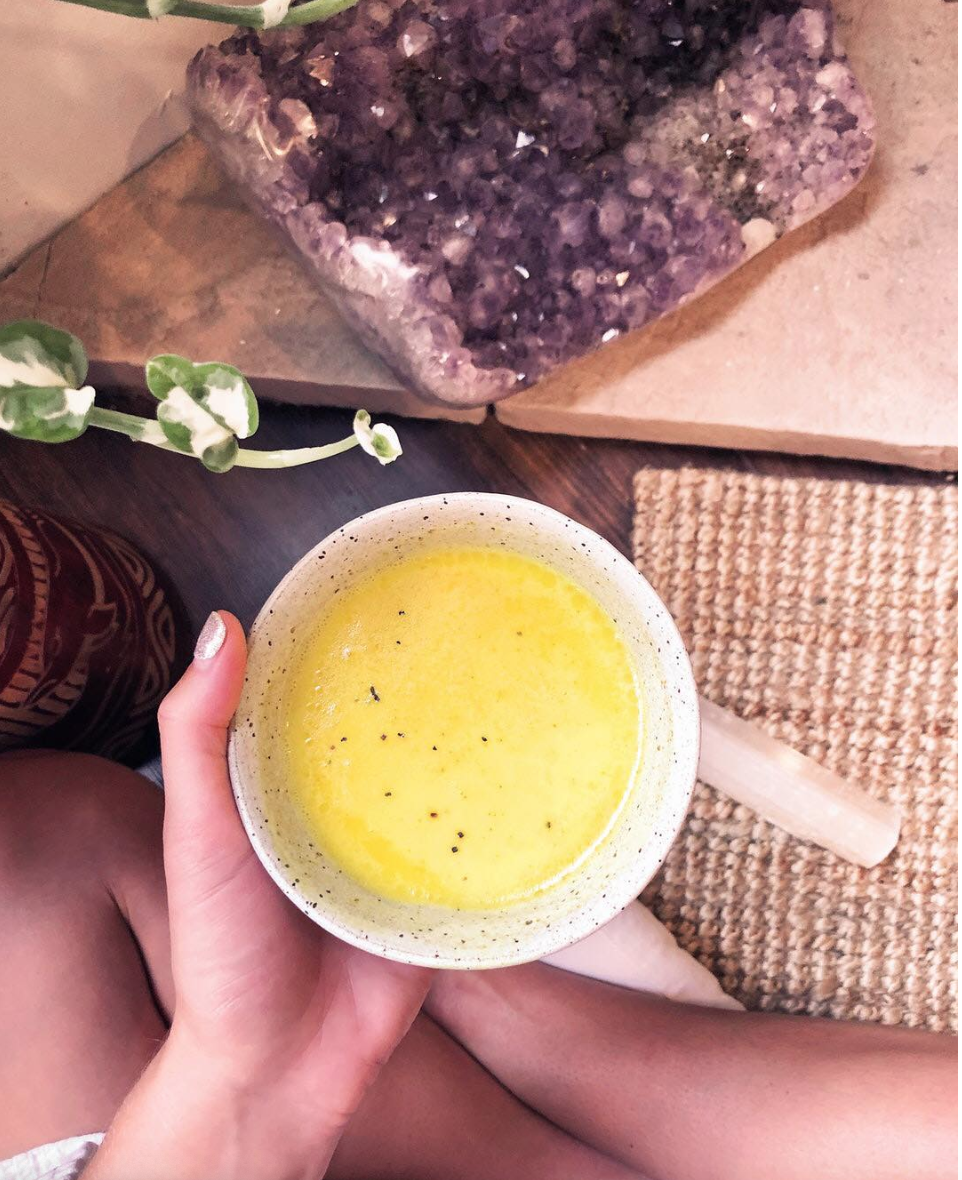 Some essential Aquarius ingredients you can incorporate into your meals include -
Spices
Turmeric (our fave latte, Golden Milk!)
Cumin
Coriander
Fennel
Mint
Asafetida
Black pepper
Dried powdered ginger
Cardamom
Cinnamon
Nutmeg
Cayenne
Foods
Lightly steamed vegetables (asparagus, brussels sprouts, carrots, green beans + more)
Nuts
Tart and citrus fruits (grapefruit, lemon, lime, oranges, tangerines + more)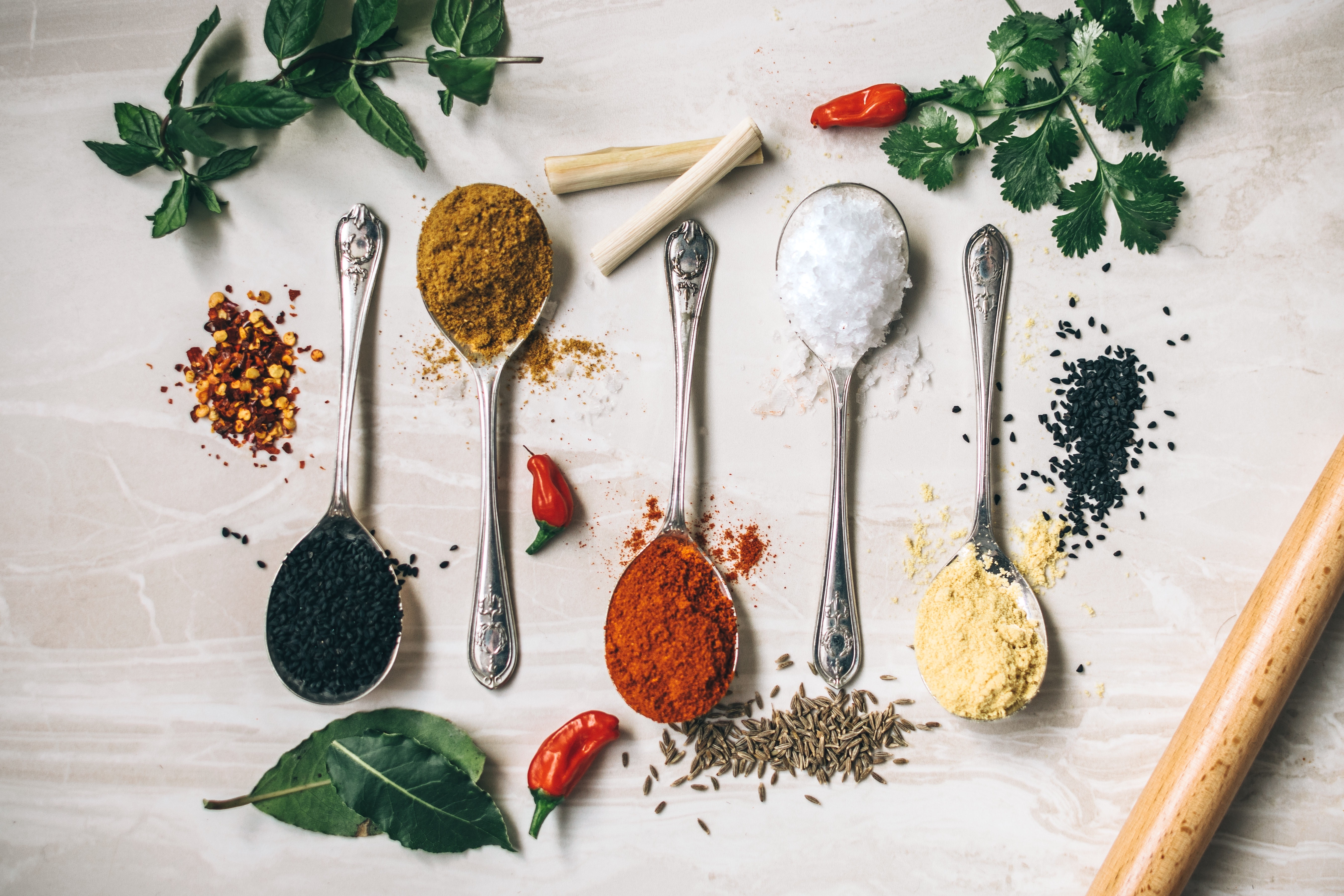 Here are some of our favorite ways to amplify the Aquarius season energy through our meals -
Chai Tea
A deliciously crisp chai tea contains the Ayurvedic spices of cinnamon, ginger, cardamom, and nutmeg. Nebula Mate makes a chai tea blend sweetened with pure, dried Honeycrisp apple and packs a caffeine boost from yerba mate rather than coffee (an Aquarius no-no), giving you the energy you need.
Vegan Mediterranean
Fennel, turmeric, mint, and cardamom are staples of Aquarius season and can be found in dozens of Mediterranean dishes. Yum!! Greek, Persian, Israeli, and Lebanese cookbooks offer numerous plant-based dishes that will uplift your soul and satisfy your tummy for Aquarius season.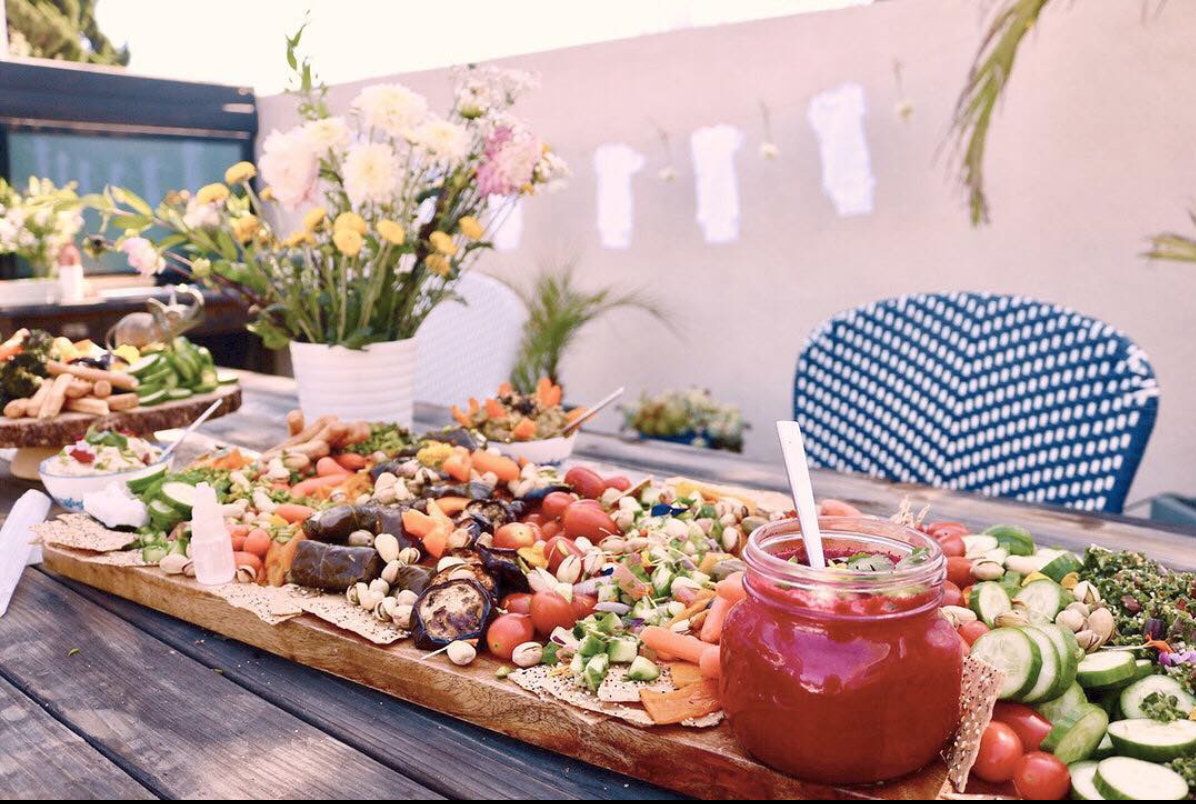 Nuts and more nuts!
Aquarius season is a time for shaking up your schedule, including meal times. As a source of healthy fats and protein, nuts keep you full no matter when you eat them, so they're perfect for when you want to experiment with your eating schedule.
Sour Power

Tart foods like pomegranate, lemon, and grapefruit are Aquarius favs and beautifully vibrant. Throw them into salads or smoothie bowls (without refined sugar!) and add a little mint to cut down on lip-puckering.
Keep It Simple!
Being mindful and healthy doesn't mean stressing out in the kitchen over making the perfect meal. Aquarius season is all about lightness and simplicity, so go easy on yourself by prioritizing raw snacks and basic dishes over the fancy stuff.
This season we are fueled by a HUNGER for an experience. Eating and enjoying foods should be an experience in taste and culture. Enjoy what you're tasting and be in the present. The deeper you connect to the foods you eat and the ingredients you use then better you'll raise your energy and live a more healthy and expansive life. We share two recipes each month in 528 (one best for the northern hemisphere and one for the southern) that amplify the foods and flavors of the season and allow your body to function at its most optimal level. Register now!!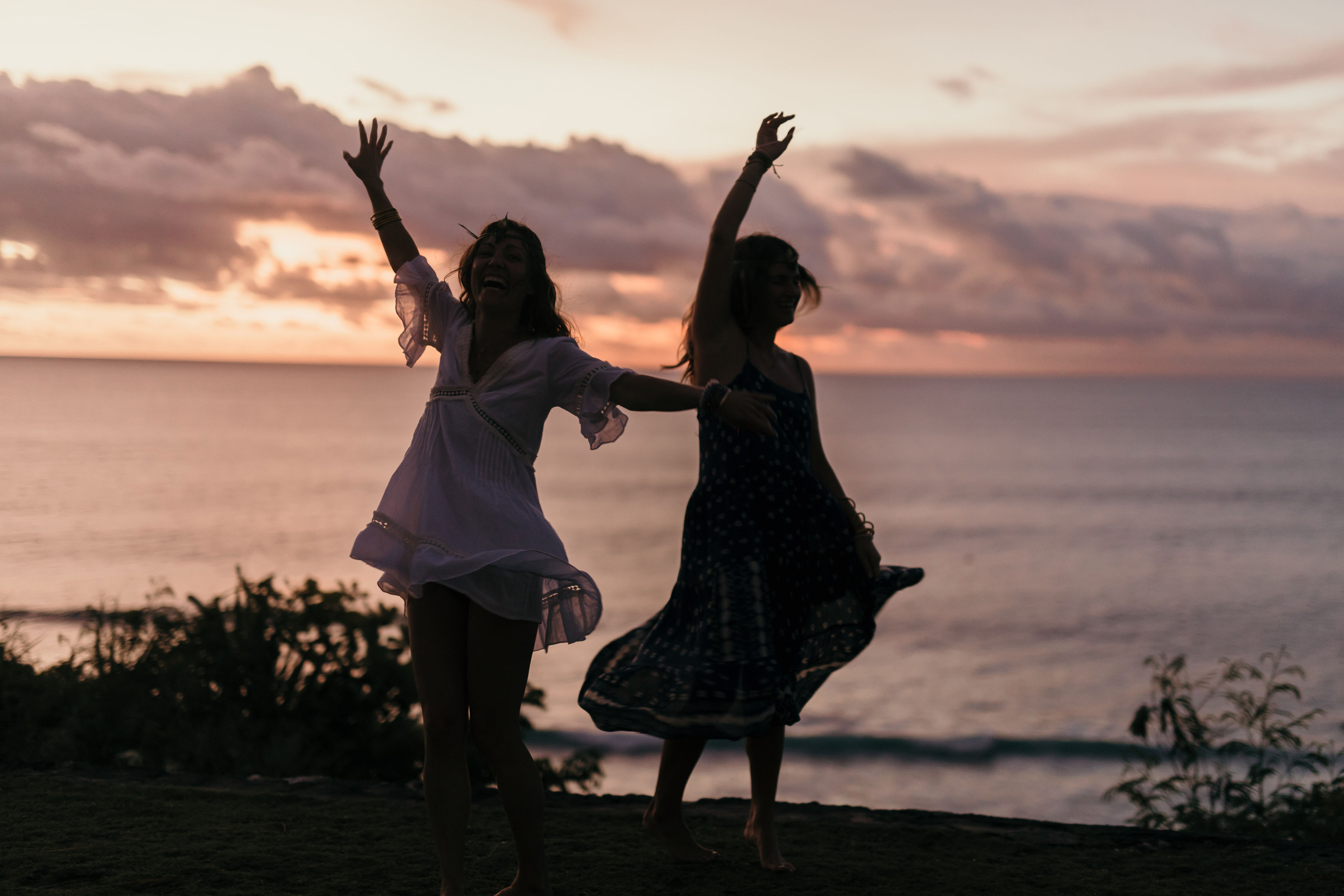 What are some of your favorite Aquarius foods + recipes to indulge in this season? We'd love to know! Share with us in the comments below or tag us on Instagram!