It's Britt and Tara here, High Vibrational Lifestyle Experts, Kundalini yogis, and two best friends on a mission to elevate humans and make this world a more loving place. We are obsessed with living the high vibe life and empowering people just like you to live a life you love so much you can't even handle it…. except you totally can, like a boss that's super zen!
Our journey through challenges, heartbreaks, and loss lead us both down paths of transformation- to a place where we learned the high vibrational philosophies, and adopted them to fully enrich our lives. We now use these tools to move through life's ups and downs with high vibrations, grace and a neutral mind. It takes commitment and effort, but it is beyond worth it.
So, a little bit more about us, where we've been, and where we are now.
It all started back when we were 12, after we met in a ballet class in Southern California. Britt was a little wild and Tara was a little timid, but our parents remind us we were inseparable until the end of high school. We have always shared a passion for movement and health- these interests drew us together initially, and they absolutely continue to motivate us. We both grew up as dancers and cheerleaders, performed on the same squad, served as President and VP for our high school senior dance production, and at one point, even had every class together. We used to do the "Cabbage Soup Diet" on the regular - Britt would always make it to the end, Tara needed a little motivation... but we inspired and supported each other to stay healthy and happy, and that has never changed!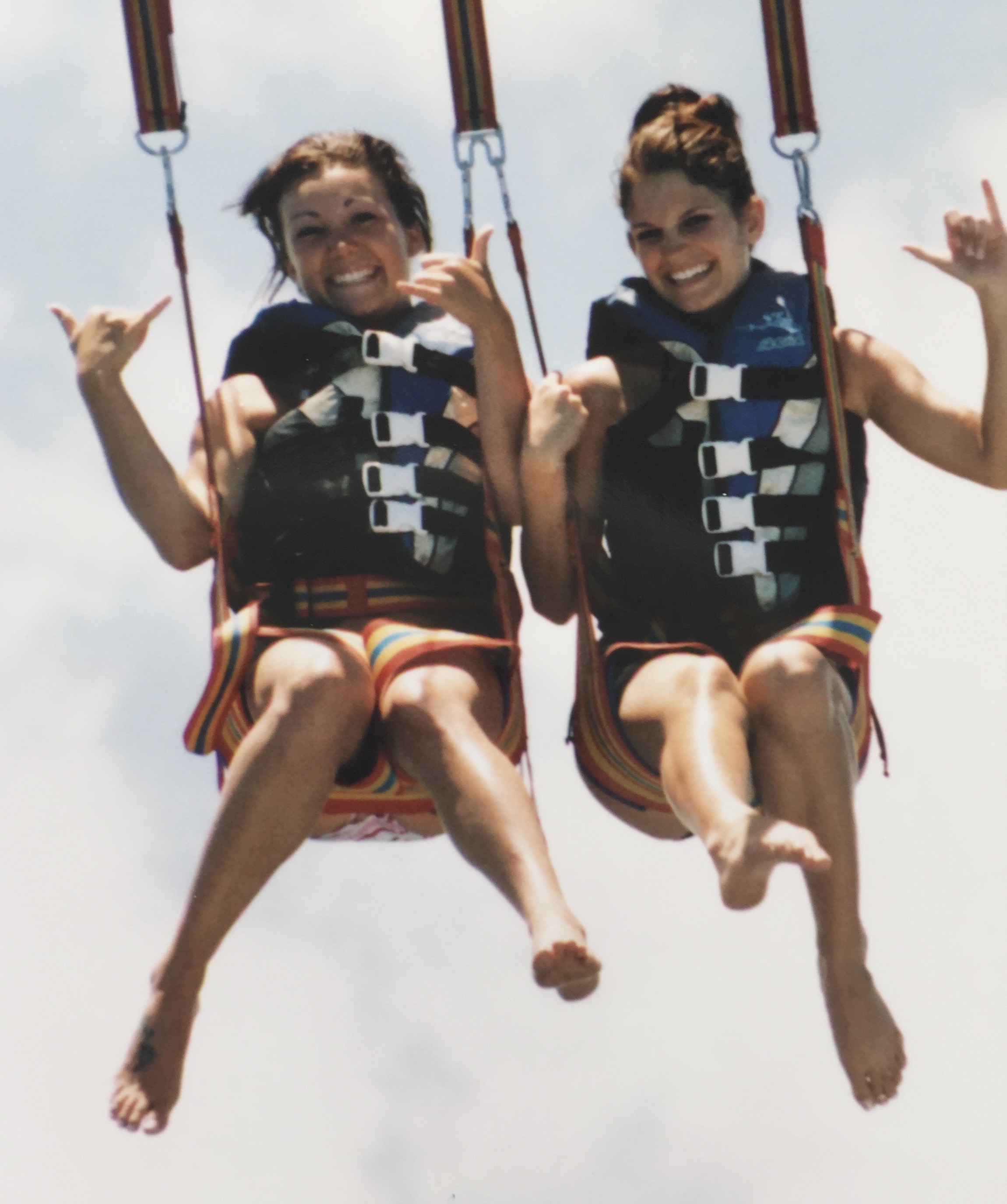 We decided to go our separate ways for college, and after graduation, Britt moved back to LA and Tara moved around the country and found herself in San Francisco. At this point, Britt was practicing and teaching Kundalini yoga, and Tara was studying astrology. Both of us were busy with corporate careers in sales and advertising, but when we talked and shared and started to connect more about spirituality and wellness, we realized we were still grounded in the same sentiments and on similar paths. When Britt's mom passed, everything changed, and Tara felt called back to LA. In this sense, we were lead back together, to the same city, to forge a brand new path of our own.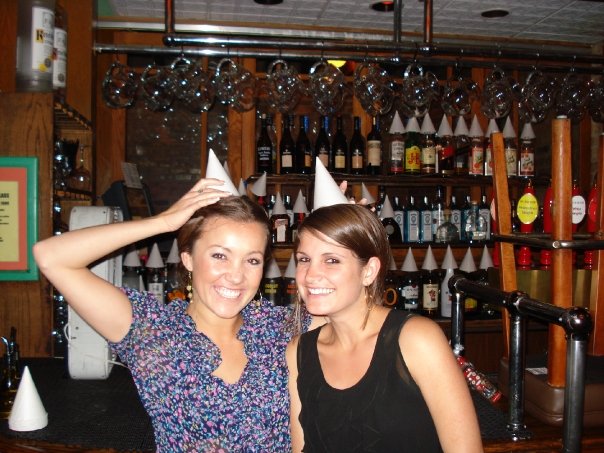 Britt had started High Vibe Livin and Tara and Britt both became VERY immersed in the teachings of Kundalini yoga and meditation, wellness, and astrology.
In September 2016, we went to see John of God, a spiritual healer from Brazil, at the Omega Institute in Rhinebeck, NY. We stayed in this adorable airbnb barn out in the woods and it was there, after we saw John of God, that we experienced the most incredible and equally insane spiritual experience of our lives. We had what can only be explained as a download from the universe, through vivid visions. Tara's eyes were locked on to a vortex of energy in the hallway of this barn for almost 2 hours. There were six "entities" or angels that delivered us multiple messages and Britt's mom showed up from the other side to give us messages as well.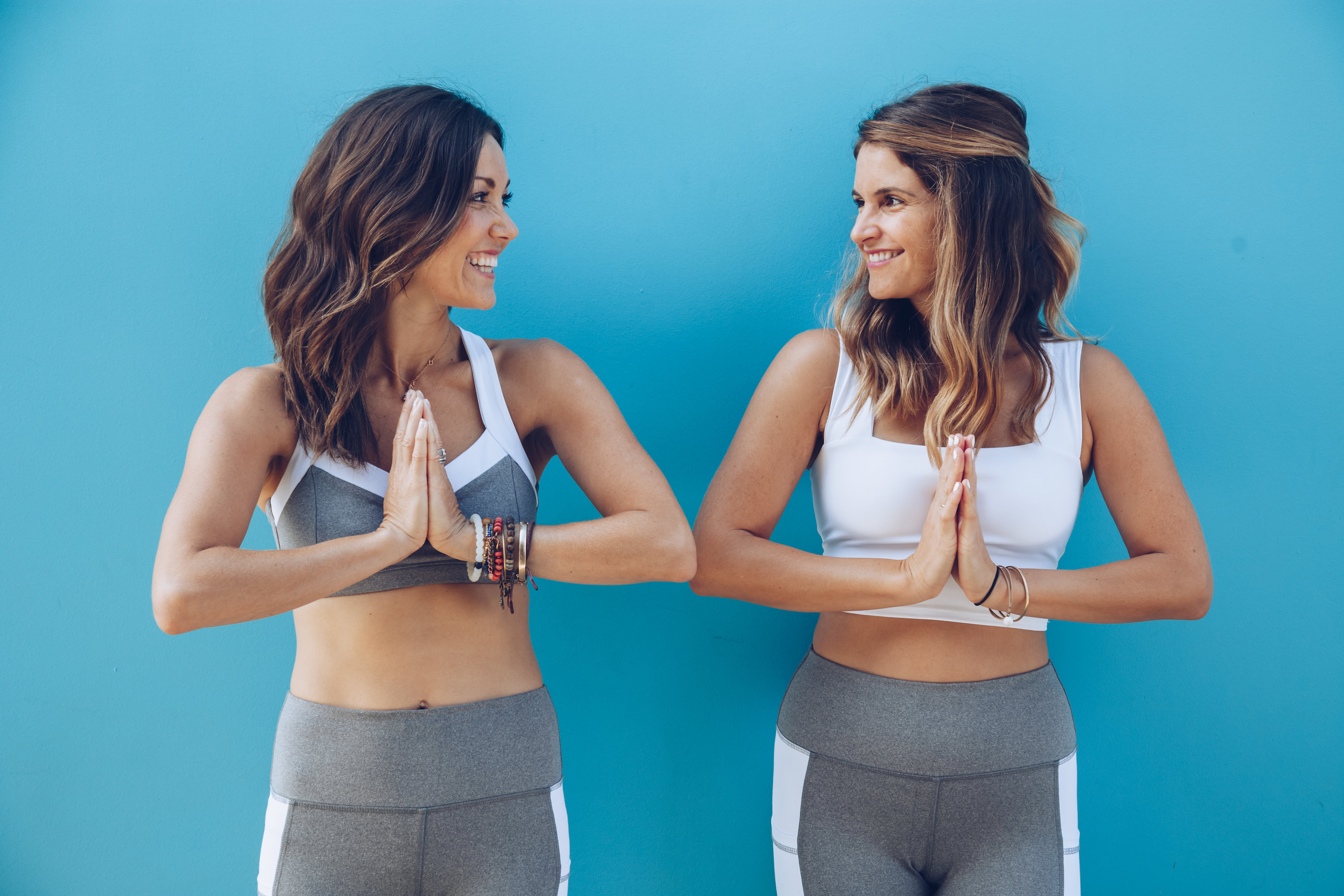 We saw ourselves working together, sharing the knowledge we've accumulated over the past 7 years, teaching, speaking, writing and inspiring others to live in alignment with their highest path. This experience completely blew us away, and we felt an immediate shift. At the end of the night we both looked at each other with wide eyes and said "This John of God" stuff is no joke and we were more clear than ever that our purpose involved helping to elevate others. And we haven't looked back since!