FREE WEBINAR TRAINING STARTING SOON
"Leaders of the New Earth: Purpose + Business Training"
We're breaking free of patterns and habits and calling on our inner leaders the Aquarian Way! Life here on Earth is evolving quickly and we are being asked to elevate into a new frequency to thrive in this new world. Join us to learn about the energetics of aligning with your purpose and stepping it up as a leader in the Aquarian Age to call in more abundance and success while making a difference on the planet.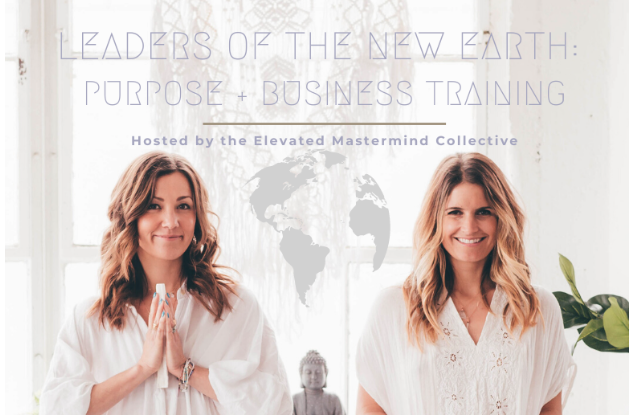 Here's What You'll Take Away from this FREE Webinar Training:
Our process and philosophy on using energy work and mindset training specifically in business and/or living a purpose-driven life...especially during this Age of Aquarius
How we release common blocks that get in the way of trailblazing forward
Going big with your goals and dreams and what that means energetically
The biggest difference between people who become a changemaker in the world, their communities, or inner circles and those who don't
AND...we will answer any of your questions surrounding your purpose and path and ways we can help you move forward
Can't make the live webinar? No worries. We'll send a replay link to everyone who signs up….but we believe attending live is the best way to show yourself you're ready to level up and move forward in a big way.
See you there!
Hi, we're Britt + Tara —co-founders of Elevate the Globe, certified Kundalini yoga and meditation instructors, reiki practitioners, and healers here to raise consciousness on the planet. We're high-vibrational living experts who pair the energy work of Kundalini yoga with mindset training and cosmic syncing to help people align with their own truth and heal their energetic bodies. You may know us from…